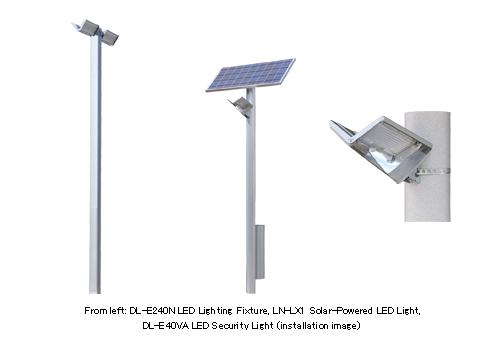 Sharp has developed a new line-up of 10 LED-based outdoor lighting products. There are four solar-powered LED lights that combine solar panels, two models of LED security lights and four LED lighting fixtures.
Solar-powered LED lights provide exterior illumination while emitting no CO2. The four solar-powered LED lights feature newly developed LEDs with 30% higher luminous efficiency, the company said.
The two LED security lights come without poles and the four LED lighting fixtures are capable of illuminating a wide area from a pole height of 4.5m.
The solar-powered LED lights will be out in the Japan market in May and June. The LED security lights and lighting fixtures will be introduced into the Japan market on April 15, Sharp said.