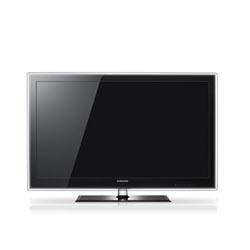 Samsung Electronics has introduced a new LED TV, the UN55B7100, a 55-inch full HD model with 120Hz technology that eliminates motion blur and creates smooth transitions between frames.

The LED TV is eco-friendly, use up to 40% less power than conventional LCD TVs, and 100% mercury- and lead-free.
It also features Internet TV that allows user to receive content via Yahoo!, Flickr, and other online TV Widgets on screen.
The 55-inch LED TV is priced at US$3,799.99.