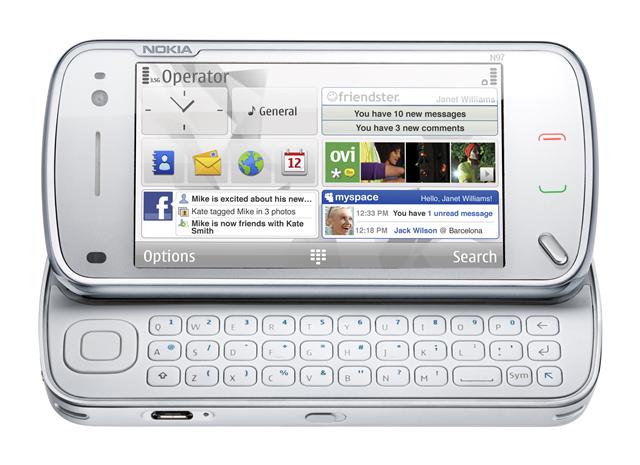 The Nokia N97 combines a large 3.5-inch touch display with a full QWERTY keyboard.
It is integrated with A-GPS sensors, supports up to 48GB of storage, and has a 5-megapixel camera with high-quality Carl Zeiss optics, 16:9 and DVD quality video capture.
The Nokia N97 is expected to begin shipping in the first half of 2009 at an estimated retail price of 550 euro (US$702.5) before taxes or subsidies.