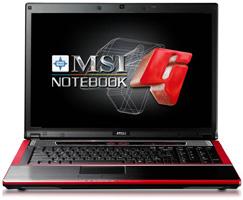 The Micro-Star International (MSI) GX720 features the company's exclusive ECO Engine, a power management function to extend battery running time when performing different tasks.
The GX720 features a 17-inch LCD display and is equipped with an Nvidia GeForce 9600M GT GPU. The notebook also features MSI's vivid image enhancement technology.
The GX720 uses an Intel Core 2 Duo processor and Intel PM45 Express chipset.