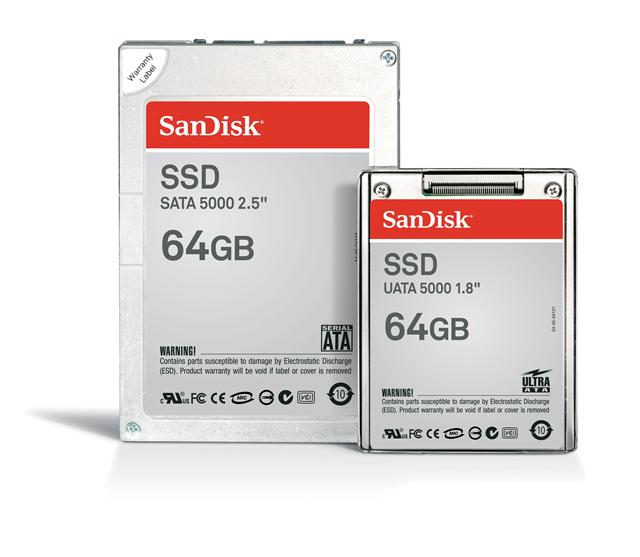 SanDisk has expanded its line of solid state drive (SSD) products with the introduction of a 64GB SSD aimed at both enterprise users and early adopter consumers such as gamers.
SanDisk 1.8-inch UATA 5000 and 2.5-inch SATA 5000 SSD products, which already are available in a 32GB capacity, are compatible as drop-in replacements for hard disk drives in most mainstream notebook computers.
The new drive is being showcased at the SanDisk booth at Computex Taipei 2007.