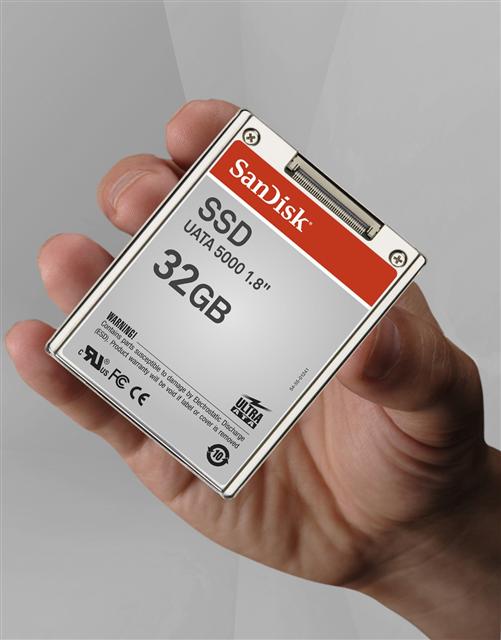 SanDisk announced that its 1.8-inch UATA solid state drive (SSD), which replaces a hard drive in notebook computers, has been certified by Microsoft Windows Hardware Qualification Lab.
The announcement was made in Los Angeles during the annual Windows Hardware Engineering Conference (WinHEC 2007). The SanDisk UATA SSD scored 5.4 out of 5.9 when tested with the Windows Experience Index utility, a new feature in Windows Vista.
The results indicate that the Windows Vista operating system will run optimally when installed on the SanDisk SSD.