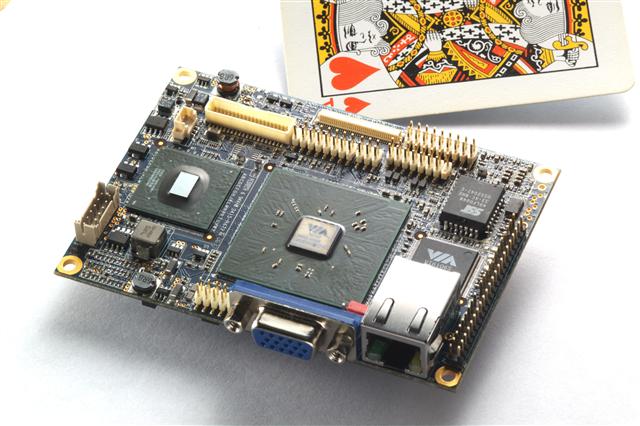 VIA has announced the VT6047 Pico-ITX form factor, a small full-featured x86 motherboard designed for ultra-compact embedded PC systems and appliances.
The Pico-ITX form factor measures 10x7.2cm and is 50% smaller than its predecessor, the Nano-ITX.
The VIA VT6047 Pico-ITX motherboard was designed to be powered by one of VIA's energy efficient processor platforms, such as the VIA C7 or fanless VIA Eden processor combined with VIA system media processors to enable the board to deliver performance in small, low-heat, low-power packages.