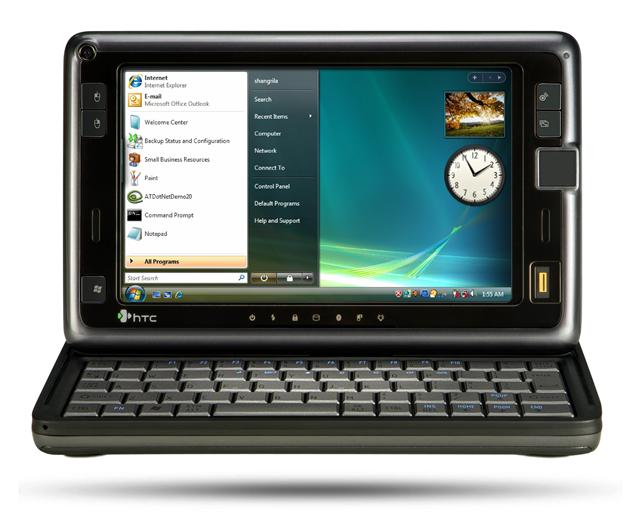 The HTC Shift runs on Windows Vista and features a QWERTY-based keyboard design and 3G-connectivity. Similar in size to a couple of DVD cases, the HTC Shift comes with Windows Vista Business, and features a 7-inch widescreen touch display and a 30GB hard drive, according to HTC.
The HTC Shift features high-speed global connectivity with tri-band UMTS/HSDPA, Quad-Band GSM/GPRS/EDGE, Bluetooth 2.0 and Wi-Fi.
The HTC Shift will be available in the US and Europe in the third quarter of 2007.