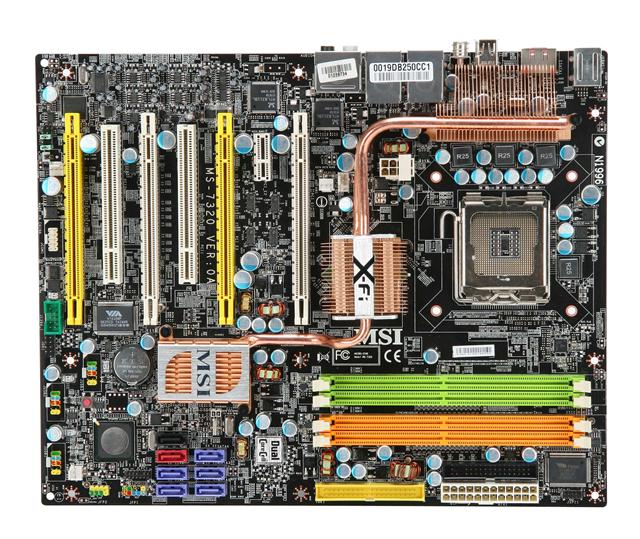 The P6N Diamond is the first motherboard to combine the Nvidia's current flagship chipset the nForce 680i and Creative's X-Fi Extreme Audio, according to MSI.
In addition to its above average onboard audio, the P6N features four x16 PCIe Express (PCIe) slots - paired up electrically as two x16 and two x8 - which allow the P6N to support SLI plus a couple of PCIe add-in cards now, but MSI also mentioned SLI Physics and Quad-SLI will also be possible in the near future.
The P6N Diamond is scheduled to launch in the second quarter 2007.