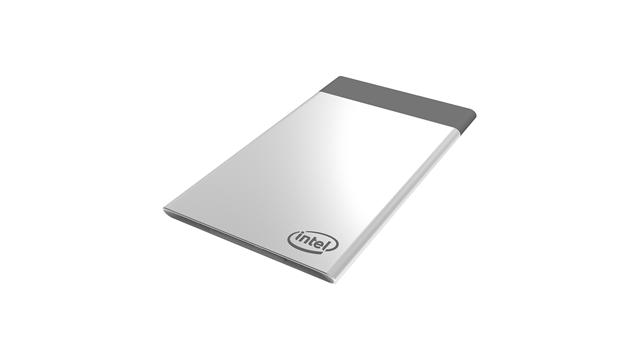 Intel has announced a new modular compute platform called the Intel Compute Card along with a range of partners who will be working with Intel to help accelerate the ecosystem of solutions based on the Intel Compute Card.
The Intel Compute Card has all the elements of a full computer, including Intel SoC, memory, storage and wireless connectivity with flexible I/O options so hardware manufacturers can optimize for their particular solutions - from interactive refrigerators and smart kiosks to security cameras and IoT gateways. Device makers design a standard Intel Compute Card slot into their device and then utilize the Intel Compute Card. This reduces the time and resources needed to design and validate the compute block.
Intel is working with a wide range of partners who are working to develop products that can take advantage of the simplified design, ease of serviceability and user upgradeability of the Intel Compute Card. These partners include HP, Lenovo and Sharp.