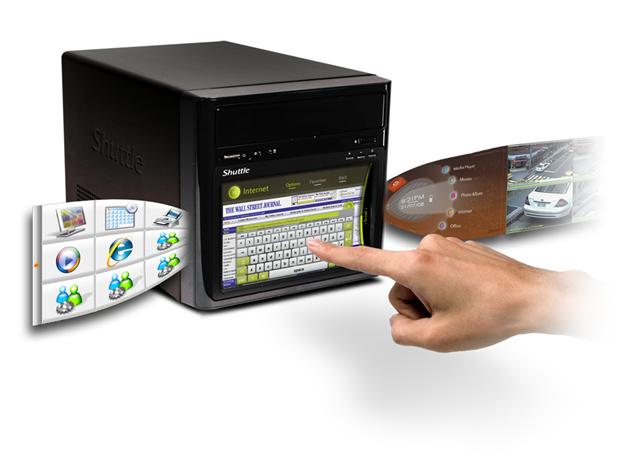 Shuttle's flagship product for 2008 is the U31 which is designed to target set-top box (STB) type devices by offering simplified access to multimedia content online or off a home network.
The U31 features a 7-inch color, 800x480 pixel touch panel on the front of the chassis, remote control, and self-developed media shell application.
Shuttle's aim is for the U31 to be completely usable without a keyboard, while offering features including TV and PVR functions, music, picture and video playback and access to free online content.