Email a friend about this story
Digitimes Research: Promotion of HEMS appliances in Japan faces problems
Hana Hu, DIGITIMES Research, Taipei [Thursday 31 July 2014]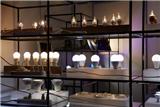 High-brightness LED market trends and forecast, 2015
RESEARCH EXTRAS | Mar 16, 17:50
Digitimes Research forecasts that in 2015, the global high-brightness (HB) LED industry will have annual growth of 7.5% in terms of output, reaching US$13.7 billion. The total number of LEDs used will reach 186 billion units, representing annual growth of 32.6%,...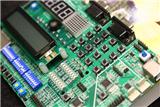 2015 China IC design market forecast
RESEARCH EXTRAS | Jan 23, 10:50
Global economic growth is forecast to reach 3.8% in 2015, up from 3.3% in 2014. From the perspective of the electronics industry though, PC shipments will continue to decline, smartphone shipment growth will drop, and tablet shipments may decline. Despite the...

Taiwan large-size LCD panels – 4Q 2014
TAIWAN LCD PANEL | Feb 17, 11:23
Taiwan-based makers saw their large-size TFT LCD panel shipments increase on year in fourth-quarter 2014, driven largely by demand for TV applications. But they are facing growing competition from China-based and Korea-based makers who are ramping up new production...

TAIWAN DISPLAY SYSTEM | Feb 17, 11:07
Taiwan's LCD TV makers saw significant increases in shipments in the fourth quarter of 2014 thanks to strong seasonal demand, as well as Foxconn's shipments to Mexico to fulfill government procurement orders.

Taiwan small- to mid-size LCD panels – 4Q 2014
TAIWAN LCD PANEL | Feb 16, 15:11
Major Taiwan-based suppliers of small- to medium-size LCD panels changed their production strategies in fourth-quarter 2014 as the industry entered the slow season amid sluggish demand for smartphone applications and rising competition from China-based rivals...