Email a friend about this story
Digitimes Research: Google is serious about Project Ara
Danny Kuo, DIGITIMES Research, Taipei [Friday 30 May 2014]
Realtime news
Digitimes Research: Woskan, iStaging developing VR for use in real estate marketing

Before Going to Press | Apr 28, 21:02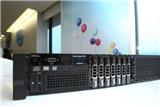 Taiwan server shipment forecast and industry analysis, 2016
RESEARCH EXTRAS | Apr 1, 15:47
Strong demand from the cloud computing market helped Taiwan's server shipments grow 12.5% on year to break 10 million units in 2015, accounting for 90.7% of worldwide shipments and the percentage is expected to grow to 91.1% in 2016. This Digitimes Research Special...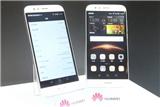 China smartphone touch-panel industry 2016 forecast
CHINA SMARTPHONE | Feb 6, 17:23
In 2016, China's smartphone panel capacity is expected to increase steadily, with BOE and Tianma expanding 6G capacity and GVO and Truly Optoelectronics increasing their share of handset panel production. This Digitimes Research Special Report analyzes the key...

TAIWAN DISPLAY SYSTEM | Apr 27, 13:37
Taiwan makers saw relatively strong sales in the first quarter of 2016, which helped their inventory return to healthier levels.

TAIWAN MOBILE DEVICE | Mar 1, 15:13
Taiwan's handset ODMs all saw significant decreases in their shipments in the fourth quarter of 2015, as clients reduced orders. Its handset brand vendors saw better results, but the increases in their shipments were hardly enough to offset the ODMs' poor resu...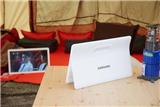 Global tablet market – 4Q 2015
GLOBAL TABLET | Feb 18, 10:07
Shipments volumes from certain US brands were higher than expected during the fourth quarter of 2015, which drove global tablet shipments in the fourth quarter to 65.34 million units.