Email a friend about this story
Digitimes Research: China pushing fixed-line broadband network development
Benson Wu, DIGITIMES Research, Taipei [Friday 3 January 2014]
Realtime news
Synergy to be generated from acquisition of EMC, says Dell executive

Before Going to Press | Oct 13, 21:57

Taiwan solar cell order visibility through 2016 Lunar New Year, says Motech CEO

Before Going to Press | Oct 13, 21:47

GCL-Poly, Xi'an LONGi tout Taiwan solar cell makers

Before Going to Press | Oct 13, 21:45

Samsung, LG to mass produce OLED digital signage in 2016, says reports

Before Going to Press | Oct 13, 21:40

China Mobile completes installation of 1 million TD-LTE base stations around China

Before Going to Press | Oct 13, 21:37

China market: TSMC seeing brisk demand for 16nm chips

Before Going to Press | Oct 13, 21:33

Foxconn ties up with OnePlus to produce smartphones in India

Before Going to Press | Oct 13, 21:32

Hong Kong Electronics Fair 2015 opens

Before Going to Press | Oct 13, 21:31

Samsung to use Clear Force touch technology in Galaxy S7 handset, says report

Before Going to Press | Oct 13, 21:23

Taiwan has advantage in flexible electronics industry, says ITRI

Before Going to Press | Oct 13, 21:18

Wah Hong expects 10% on-quarter revenue increase in 3Q15

Before Going to Press | Oct 13, 21:17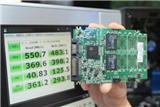 The Big Fund - China's next step to becoming a global semiconductor leader
RESEARCH EXTRAS | Sep 16, 17:49
China has been solidifying its semiconductor industry policy objectives through the release of the "National IC Industry Development Guidelines" in June 2014 and "Made in China 2025" in June 2015, with one key financial support program being the National IC Industry...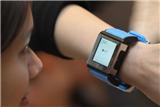 TAIWAN DISPLAY SYSTEM | Aug 21, 14:47
Taiwan-based LCD TV makers are seeing improving shipments. Among them, Foxconn Electronics (Hon Hai Precision Industry) will have the strongest shipment growth in the second half due to procurement orders from Mexico.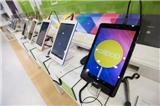 Global tablet market – 2Q 2015
GLOBAL TABLET | Aug 21, 12:11
Digitimes Research saw global tablet shipments fall to 45.76 million units in second-quarter 2015, showing a 10% decrease on quarter and representing more than a 15% decrease on year.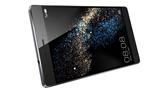 China smartphone market and industry – 2Q 2015
CHINA SMARTPHONE | Aug 18, 15:33
Smartphone sales in China no longer show any significant momentum for growth as the fast maturing market now increasingly relies on replacement demand from existing users.