Email a friend about this story
Taiwan handsets – 3Q 2013
Luke Lin, DIGITIMES Research; Jessie Shen, DIGITIMES [Friday 1 November 2013]
China smartphone market and industry - 4Q 2015
CHINA SMARTPHONE | Feb 5, 15:06
Looking forward to the first quarter of 2016, with both China-based makers and international brands aggressively spreading out their new products including all low, mid, and high cost models on the market in the fourth quarter of 2015, the market will have to...
China smartphone AP shipments - 4Q 2015
CHINA SMARTPHONE AP | Feb 5, 14:41
China's smartphone AP shipments grew 16.1% sequentially in the fourth quarter of 2015 mainly thanks to demand for inventory preparation from some vendors and year-end holidays.
TAIWAN DISPLAY SYSTEM | Feb 4, 14:40
Taiwan's LCD TV shipments reached 10.24 million units in the fourth quarter of 2015, increasing 12.0% on quarter but decreasing 5.8% on year.
China smartphone touch-panel industry 2016 forecast
CHINA SMARTPHONE | Feb 6, 17:23
In 2016, China's smartphone panel capacity is expected to increase steadily, with BOE and Tianma expanding 6G capacity and GVO and Truly Optoelectronics increasing their share of handset panel production. This Digitimes Research Special Report analyzes the key...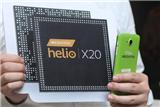 2016 global AP demand forecast
RESEARCH EXTRAS | Jan 27, 18:12
This Digitimes Research Special Report explains the dynamics of the global AP market by analyzing key trends in the market including the shift to 4G, the market strategy of the key AP vendors and GPU providers and the role various applications have in influencing...