Email a friend about this story
Digitimes Research: September prices for 60W equivalent LED light bulbs fall in main markets
Jessie Lin, DIGITIMES Research, Taipei [Thursday 3 October 2013]
Realtime news
Elan Microelectronics sees June revenues drop on year

Bits + chips - Stockwatch | 5min ago

Protective component maker Thinking June, 2Q15 revenues hit new highs

Bits + chips | 45min ago

Revenues from installation of diesel generator sets to reach US$68 billion in 2024, says Navigant

Green energy | 47min ago

Windows 10 unlikely to hike PC demand, say Taiwan ODMs

IT + CE | 52min ago

Shipment share of 49-inch TV panels up 98% on year in May, says firm

Displays | 58min ago

GCL-Poly Energy to set up solar-grade monocrystalline wafer capacity

Green energy | 1h 18min ago

Samsung Display to shift 48-inch TV panel production to 49-inch units

Displays | 1h 25min ago

Digitimes Research: Shipments of Intel CPU-based Android tablets to decline in 2015

Mobile + telecom | 1h 33min ago

Taiwan June export value down, says MOF

Before Going to Press | Jul 7, 21:45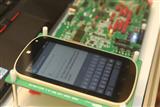 China AP market 2Q15 shipment forecast
CHINA SMARTPHONE AP | Jun 29, 10:47
Digitimes Research predicts China smartphone AP shipments in second-quarter 2015 will show annual growth due to the depletion of inventories in the first quarter of 2015 and new smartphone products being introduced which contains new AP solutions. The new product...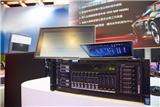 Taiwan server shipment forecast and industry analysis, 2015
RESEARCH EXTRAS | Apr 10, 15:57
The server market did not perform well in 2014 though rising demand from Internet data centers (IDCs) and China brands helped global shipments (measured by motherboards) grow 7.1% to 10.4 million. Using this as the base for growth, in 2015 the market is expected...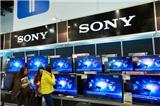 TAIWAN DISPLAY SYSTEM | May 22, 15:51
Taiwan's LCD TV makers saw strong seasonal impacts in the first quarter of 2015. Shipments to North America saw a particularly sharp decline as a result of reduced procurement from Mexico and major client Toshiba quitting the North America market.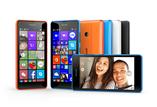 TAIWAN MOBILE DEVICE | May 15, 15:58
Most of Taiwan's handset makers felt strong seasonal effects in the first quarter. Foxconn suffered particularly as a result of drastic drops in orders from Sony Mobile and Microsoft Mobile.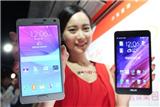 China smartphone market and industry – 1Q 2015
CHINA SMARTPHONE | May 13, 10:56
According to Digitimes Research's survey of the Mainland China smartphone supply chain, as well as other relative vendors, increased demand for Apple's new device models, Mainland China's high-end smartphone models experienced lackluster sales in the first quarter...