Email a friend about this story
Digitimes Research: Surface 2 series tablets unlikely to help Microsoft in mobile market
Jim Hsiao, DIGITIMES Research, Taipei [Monday 30 September 2013]
Realtime news
SSD and eMMC prices to rise 15% in 2Q17, says DRAMeXchange

Bits + chips | 12min ago

Winbond mulls opening 12-inch wafer fab in Singapore, says report

Bits + chips | 36min ago

Arcadyan sees EPS more than double in 2016

Mobile + telecom - Stockwatch | 36min ago

Silitech suffers losses in 2016

Mobile + telecom - Stockwatch | 37min ago

Advantech nets NT$8.96 per share for 2016

Before Going to Press | Feb 23, 22:11

Digitimes Research: Japan aims at 20% of cars to be self-driving in 2030

Before Going to Press | Feb 23, 22:10

Acer provides smart health platform to Changhua Christian Hospital

Before Going to Press | Feb 23, 22:08

Oppo, Vivo will struggle to succeed in overseas markets

Before Going to Press | Feb 23, 22:06

Danen Technology suffers net loss per share of NT$2.10 for 2016

Before Going to Press | Feb 23, 22:04

CyberLink nets NT$3.15 per share for 2016

Before Going to Press | Feb 23, 22:03

SunPower to set up PV module joint-venture in China, say reports

Before Going to Press | Feb 23, 22:03

Fraunhofer ISE reaches 21.9% efficiency for N-type polycrystalline solar cells

Before Going to Press | Feb 23, 22:02

AMOLED penetration of smartphones estimated at over 27% in 2017

Before Going to Press | Feb 23, 21:59

Kaimei Electronic fails in bid for stake in Ta-I

Before Going to Press | Feb 23, 21:57

Giantplus Technology to deal out 2016 dividend of NT$0.20

Before Going to Press | Feb 23, 21:56

TPK Holding to not deal out dividend for 2016

Before Going to Press | Feb 23, 21:56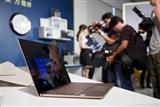 Global notebook shipment forecast, 2017 and beyond
RESEARCH EXTRAS | Jan 25, 14:34
Digitimes Research estimates that 2016 was another down year for the global notebook market, with shipments dipping below 150 million. While the market will continue shrinking in 2017, the drop will be much less dramatic, as Windows 10 adoption in the enterprise...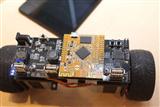 Global AP demand forecast, 2017-2020
RESEARCH EXTRAS | Jan 16, 12:01
Digitimes Research expects global application processor (AP) shipments to increase more than 8% in 2017 and surpass the 1.9 billion mark, with smartphones remaining the main application. After slumping in 2015, Qualcomm returned to form in 2016 and will continue...

TAIWAN DISPLAY SYSTEM | Feb 20, 15:08
Asia is becoming more important for Taiwan's LCD TV makers. Asia's share of their shipments has increased to a level comparable to that for North America.

TAIWAN DISPLAY SYSTEM | Feb 20, 15:07
The LCD monitor market has yet to hit bottom, with Taiwan makers expected to see their shipments continue to fall in the first quarter of 2017.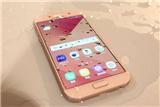 China smartphone market and industry – 4Q 2016
CHINA SMARTPHONE | Feb 18, 14:59
Digitimes Research estimates overall fourth-quarter 2016 shipments from China-based smartphone firms were 181.8 million units with an on-quarter increase of 4.4% and an on-year increase of 12.8%.