Email a friend about this story
Digitimes Research: Taiwan server sales to top NT$300 billion in 2013
Joanne Chien, DIGITIMES Research, Taipei [Friday 23 August 2013]
Realtime news
Taiwan makers expected to hold over 50% Ultra HD TV panel market share in 2014

Displays | Apr 23, 22:02

Digitimes Research: Global tablet shipments drop 30% sequentially in 1Q14

IT + CE | Apr 23, 21:59

Taiwan market: Competition in 4G LTE smartphone segment heating up

Mobile + telecom | Apr 23, 21:55

Upstream suppliers eye server orders from Lenovo

IT + CE | Apr 23, 21:14

Panel supply chain expects performance to increase in 2Q14

Displays | Apr 23, 20:49

Yingli Green Energy expects to turn profitable in 2Q14

Green energy | Apr 23, 19:51

Tatung hopes to hike revenue proportion of electromechanical energy-saving systems to 30% in 2014

Before Going to Press | Apr 23, 21:01

Touchscreen controller IC vendors expanding product lines

Before Going to Press | Apr 23, 20:49

Intel optimistic about interactive whiteboard demand

Before Going to Press | Apr 23, 20:36

LCD equipment makers to see order visibility improve in 2014

Before Going to Press | Apr 23, 20:17

Demand for TV, STB and LED driver ICs picking up

Before Going to Press | Apr 23, 20:09

NCC delays approval of Ambit Microsystems 4G plans on national security concerns

Before Going to Press | Apr 23, 20:08

Taiwan market: Cable TV digitization ratio over 50% in 1Q14, says NCC

Before Going to Press | Apr 23, 19:50

Taiwan market: 40% of LCD TVs sold in 2014 expected to be large-size, Ultra HD, says LG

Before Going to Press | Apr 23, 19:43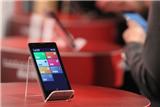 2014 China smartphone market and industry - Forecast and analysis
CHINA SMARTPHONE | Mar 25, 18:27
This Digitimes Research Special Report examines two aspects of the China smartphone market. The first part covers the China smartphone market, measuring local shipments in China from both China-based vendors and international vendors such as Samsung and Apple...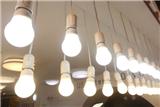 2014 global high brightness LED market, trends and shipment forecast
RESEARCH EXTRAS | Mar 13, 18:26
Digitimes Research estimates that the production value for high brightness LED chips will have an annual growth rate of 12.9% and reach US$12.74 billion in 2014. The applications that will drive growth momentum are LED lighting, tablet, mobile, and automotive...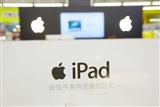 Global tablet market – 4Q 2013
GLOBAL TABLET | Apr 8, 12:22
Global tablet shipments grew 25% sequentially and 29.8% on year to reach 78.45 million units in the fourth quarter of 2013 benefiting mainly by economic recoveries of Europe and North America, which relatively boosted demand during the year-end holidays.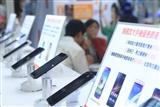 China smartphone AP shipments – 4Q 2013
CHINA SMARTPHONE AP | Apr 8, 12:20
Global smartphone AP suppliers will see their shipments to China grow only 13.5% on year and drop 3.1% on quarter in the first quarter of 2014. The largest supplier MediaTek is seeing its shipments weakening and its LTE products so far still have not yet been...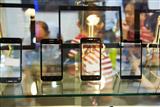 China touch panel industry – 4Q 2013
CHINA TOUCH | Apr 8, 12:17
From the fourth quarter of 2013 to the first quarter of 2014, China touch panel makers' largest growth will be in the notebook and 11-inch and above size tablet segments, with makers such as O-Film Technology and Mutto Technology focusing on metal mesh thin-film...