Email a friend about this story
2013 TFT LCD industry and market outlook
Tony Huang and Jason Yang, DIGITIMES Research, Taipei [Friday 7 December 2012]
Realtime news
Novatek expects flat sales for 2Q15

Bits + chips | 38min ago

Utilization rates at 8-inch fabs falling

Bits + chips | 40min ago

Demand response spending expected to exceed US$1.3 billion a year by 2024, says firm

Green energy | 12h 41min ago

GLT reports April financial performance

Displays | 12h 42min ago

China market: Xiaomi launches Mi Note Pro

Mobile + telecom | 12h 44min ago

Dialog, Foxconn SiP subsidiary to invest in Dyna Image

Bits + chips | May 6, 21:58

Winbond reportedly to place orders with China 12-inch foundry

Bits + chips | May 6, 21:55

CPT announces April 2015 financial performance

Displays | May 6, 21:53

Taiwan makers to benefit from new smartphones from Xiaomi, LeTV

Mobile + telecom | May 6, 21:51

Taiwan DRAM makers post mixed April results

Bits + chips | May 6, 21:49

China smartphone vendors look for more supplies of CMOS image sensors

Mobile + telecom | May 6, 21:48

ECS reports revenue drop for April 2015

IT + CE - Stockwatch | May 6, 21:45

Intel to host conference for newly established stylus alliance

Before Going to Press | May 6, 21:36

TPK Holding reports revenues for April 2015

Before Going to Press | May 6, 21:35

Altek reports revenues for April 2015

Before Going to Press | May 6, 21:35

Radiant reports revenues for April 2015

Before Going to Press | May 6, 21:35

Largan Precision reports revenues for April 2015

Before Going to Press | May 6, 21:34

Microsoft decreasing orders to supply chains

Before Going to Press | May 6, 21:33

Acer purchasing department head to retire

Before Going to Press | May 6, 21:33

Realtek reports increased April revenues

Before Going to Press | May 6, 21:27

Inspection firm Sporton reports increased April revenues

Before Going to Press | May 6, 21:26

Winbond reports decreased April revenues

Before Going to Press | May 6, 21:26

PV module prices in US fall, say Taiwan makers

Before Going to Press | May 6, 21:25

Everlight Electronics showcasing LED lighting at 2015 LightFair International

Before Going to Press | May 6, 21:24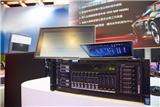 Taiwan server shipment forecast and industry analysis, 2015
RESEARCH EXTRAS | Apr 10, 15:57
The server market did not perform well in 2014 though rising demand from Internet data centers (IDCs) and China brands helped global shipments (measured by motherboards) grow 7.1% to 10.4 million. Using this as the base for growth, in 2015 the market is expected...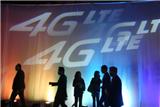 How China is shaping the LTE/TD-LTE market in 2015
CHINA SMARTPHONE | Apr 9, 15:42
Digitimes Research estimates that the global LTE market doubled in size to 445 million users in 2014 and we further forecast that annual growth in the number of LTE users will remain above 70% between 2015-2016, with the overall market reaching 1.466 billion...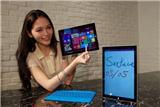 Global tablet market – 1Q 2015
GLOBAL TABLET | May 6, 18:17
Global shipments of tablets in the first quarter of 2015 totaled only 49.08 million units, representing an on-quarter drop of 35% and an on-year decrease of 15%.

TAIWAN DISPLAY SYSTEM | Apr 28, 15:25
Taiwan makers' first-quarter 2015 LCD monitor shipments dropped below 20 million units for the first time in almost a decade, as demand continued to be weak.

Taiwan digital cameras – 1Q 2015
TAIWAN MOBILE DEVICE | Apr 28, 10:33
DSCs continue to be cannibalized by smartphones with increasingly better camera functions. Taiwan's DSC makers saw a short-lived rebound in shipments in fourth-quarter 2014, but slipped back to a downward trend in first-quarter 2015.