Email a friend about this story
2013 TFT LCD industry and market outlook
Tony Huang and Jason Yang, DIGITIMES Research, Taipei [Friday 7 December 2012]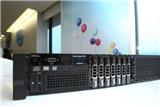 Taiwan server shipment forecast and industry analysis, 2016
RESEARCH EXTRAS | Apr 1, 15:47
Strong demand from the cloud computing market helped Taiwan's server shipments grow 12.5% on year to break 10 million units in 2015, accounting for 90.7% of worldwide shipments and the percentage is expected to grow to 91.1% in 2016. This Digitimes Research Special...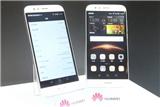 China smartphone touch-panel industry 2016 forecast
CHINA SMARTPHONE | Feb 6, 17:23
In 2016, China's smartphone panel capacity is expected to increase steadily, with BOE and Tianma expanding 6G capacity and GVO and Truly Optoelectronics increasing their share of handset panel production. This Digitimes Research Special Report analyzes the key...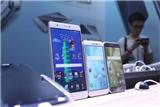 TAIWAN MOBILE DEVICE | Sep 2, 11:36
Taiwan's handset shipments slipped 13.5% sequentially and 45.4% on year in the second quarter of 2016.

China smartphone AP shipments - 2Q 2016
CHINA SMARTPHONE AP | Aug 31, 18:49
Shipment of mobile application processors for smartphones and tablets in the China market are expected to grow 18.6% in the second half of 2016.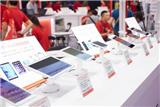 Global tablet market – 2Q 2016
GLOBAL TABLET | Aug 29, 18:33
Worldwide tablet shipments dropped 9.4% sequentially and 13.2% on year to total only around 40 million units in the second quarter of 2016.