Email a friend about this story
Taiwan handsets – 3Q 2012
Luke Lin, DIGITIMES Research; Jessie Shen, DIGITIMES [Tuesday 13 November 2012]
Realtime news
MWC 2107: China smartphone vendors show off new products

Mobile + telecom | 7h 19min ago

Chipbond net profits fall to 5-year low

Bits + chips | 7h 23min ago

TSMC seeking stake in Toshiba chip business to expand into 3D NAND sector

Bits + chips | 7h 26min ago

Digitimes Research: Worldwide notebook shipments to enjoy on-year growth in 1Q17

Before Going to Press | 6h 57min ago

Foxconn chairman Terry Guo interested in Toshiba Memory investment

Before Going to Press | 7h 28min ago

Global HDD shipments in 2016 estimated at 425.8 million units, says IDEMA Japan

Before Going to Press | 7h 34min ago

Chicony Power Technology nets NT$3.71 per share, to deal out dividend of NT$2.76 for 2016

Before Going to Press | 7h 35min ago

SDP developing 10.5G LCD display ecosystem park in China

Before Going to Press | 7h 44min ago

APT reports pre-tax loss of NT$1.44 per share for 2016

Before Going to Press | 7h 48min ago

1st-tier China PV module makers decrease solar cell outsourcing to Taiwan

Before Going to Press | 7h 48min ago

Solartech Energy February revenues up on month, down on year

Before Going to Press | 7h 51min ago

Danen Technology sees decreased February revenues

Before Going to Press | 7h 52min ago

China-based Meizu to switch mobile solution orders to MediaTek from Samsung

Before Going to Press | 7h 53min ago

Digitimes Research: Smartphone shipments by Taiwan brand vendors, ODMs to decline nearly 40% on year in 1Q17

Before Going to Press | 7h 55min ago

China reaches 731 million Internet users in 2016, says CAICT

Before Going to Press | 8h ago

Actility and Ginko to push LPWA network in China

Before Going to Press | 8h 4min ago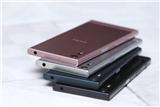 China smartphone AP shipments – 4Q 2016
CHINA SMARTPHONE AP | Feb 24, 14:04
Digitimes Research forecasts smartphone AP shipments to China in first-quarter 2017 will show an on-quarter drop of 15.9%.

TAIWAN DISPLAY SYSTEM | Feb 20, 15:08
Asia is becoming more important for Taiwan's LCD TV makers. Asia's share of their shipments has increased to a level comparable to that for North America.

TAIWAN DISPLAY SYSTEM | Feb 20, 15:07
The LCD monitor market has yet to hit bottom, with Taiwan makers expected to see their shipments continue to fall in the first quarter of 2017.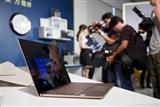 Global notebook shipment forecast, 2017 and beyond
RESEARCH EXTRAS | Jan 25, 14:34
Digitimes Research estimates that 2016 was another down year for the global notebook market, with shipments dipping below 150 million. While the market will continue shrinking in 2017, the drop will be much less dramatic, as Windows 10 adoption in the enterprise...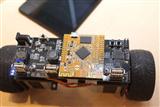 Global AP demand forecast, 2017-2020
RESEARCH EXTRAS | Jan 16, 12:01
Digitimes Research expects global application processor (AP) shipments to increase more than 8% in 2017 and surpass the 1.9 billion mark, with smartphones remaining the main application. After slumping in 2015, Qualcomm returned to form in 2016 and will continue...