Email a friend about this story
Taiwan digital cameras – 1Q 2012
Betty Shyu, DIGITIMES Research; Joseph Tsai, DIGITIMES [Wednesday 30 May 2012]
Realtime news
Tablet vendors likely to start releasing new 12-inch lineups

Before Going to Press | 4h 33min ago

Tablet shipments continue to drop due to pressure from notebooks, large-size smartphones

Before Going to Press | 4h 55min ago

Wearables panel market to reach US$22.7 billion in 2023

Before Going to Press | 5h 1min ago

LED wide-viewing angle monitors reach penetration rate of 30% in 3Q14

Before Going to Press | 5h 6min ago

Production of LCD TVs is expected to be up 15% on year in October 2014

Before Going to Press | 5h 10min ago

Digitimes Research: Telecom reform policies pave way for healthy telecom development in India

Before Going to Press | 5h 11min ago

Danen Technology September revenues up

Before Going to Press | 5h 13min ago

Solartech Energy sees slight increase in September revenues

Before Going to Press | 5h 14min ago

Foxconn scores points in data center server business

Before Going to Press | 5h 14min ago

Taiwan market: Asustek sells over 1 million ZenFone smartphones

Before Going to Press | 5h 15min ago

Intel, AMD to offer new tablet platforms in 2015

Before Going to Press | 5h 16min ago

Compal Electronics to become largest shareholder of Avalue Technology

Before Going to Press | 5h 18min ago

Global average retail price of LED lamps drops in September

Before Going to Press | 5h 18min ago

Acer focuses BYOC on B2B

Before Going to Press | 5h 18min ago

AUO to hold the largest market share for 65-inch Ultra HD TV panel shipments in 2014

Before Going to Press | 5h 19min ago

TAIWAN FPD | Aug 25, 14:48
Taiwan's monitor shipments grew 10% in the second quarter compared to a low first-quarter base. With panel makers reducing their supply of monitor applications and monitor vendors reluctant to increase their shipments, Taiwan's makers will only see a single-digit...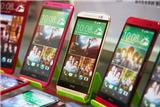 China smartphone market and industry – 2Q 2014
CHINA SMARTPHONE | Aug 12, 17:41
A delay in the launch schedule for low-cost 4G smartphones resulted in a mere 4.8% increase in second quarter shipments in the China market. However, with telecom operators planning on increasing their subsidies in the second half of the year, demand will be...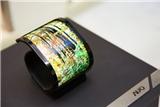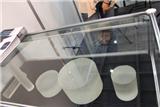 Demand and supply trends in the global sapphire industry, 2014-2015
RESEARCH EXTRAS | Sep 23, 15:58
This Digitimes Research Special Report focuses on the 2014-2015 sapphire application market and industry outlook. Sapphire has been a key component in the LED industry in recent years, but demand is increasingly coming from lens cover applications in market segments...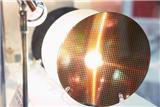 Analysis of China's revised domestic semiconductor industry goals
RESEARCH EXTRAS | Jul 16, 18:09
Facing a funding shortage for local IC manufacturers, the China State Council in June 2014 published guidelines to strengthen government support for China's semiconductor industry, while stating the short-, mid-, and long-term goals for the related industry supply...