Email a friend about this story
Taiwan LCD TVs – 1Q 2012
Tom Lo, DIGITIMES Research; Jessie Shen, DIGITIMES [Tuesday 22 May 2012]
Realtime news
Component suppliers see strong games console orders for 2Q14

IT + CE | 7h 27min ago

StorArt ramping SD 3.1 and eMMC 4.5 controller chips

Bits + chips | 7h 41min ago

Direct supply orders account for 90% of Quanta server shipments

IT + CE | 8h 11min ago

Kinsus, Unimicron set high capex budgets for 2014

Bits + chips | 8h 13min ago

China market: Huawei Device, Coolpad launch 7-inch phablets at below CNY2,000

Mobile + telecom | 8h 45min ago

Lenovo may become second largest Android smartphone vendor, say Taiwan makers

Mobile + telecom | 9h 38min ago

Adlink Technology to acquire Germany-based Penta

Before Going to Press | 8h 2min ago

CTBC Life Insurance to invest in Taiwan Star Cellular

Before Going to Press | 8h 25min ago

Inventec to launch cloud computing-based storage solutions in Southeast Asia

Before Going to Press | 8h 43min ago

ASRock expects growing server business

Before Going to Press | 8h 57min ago

Quartz component suppliers post mixed results for February

Before Going to Press | 9h 25min ago

China IC backend service companies migrating to advanced processes

Before Going to Press | 9h 38min ago

AUO and Innolux rumored to be discussing merger possibilities

Before Going to Press | 9h 49min ago

Touch panel makers continue to develop new metal mesh and nano-metal touch panels

Before Going to Press | 10h 7min ago

Supply chains continue to see orders from China handset vendors for 4G units

Before Going to Press | 10h 8min ago

Taiwan-based IC distributors facing increasing challenges in China

Before Going to Press | 10h 8min ago

TAIWAN FPD | Feb 25, 16:03
Taiwan's LCD TV shipments were boosted by seasonal demand in the fourth quarter of 2013. But the mature TV market prevented a high growth for the manufacturers.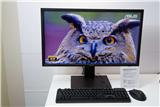 TAIWAN FPD | Feb 25, 11:19
The fourth quarter is the traditional peak season for the LCD monitor market. But the industry is already a mature one with little room for growth.

Taiwan large-size LCD panels – 4Q 2013
TAIWAN FPD | Feb 24, 15:40
Taiwan makers' large-size LCD panel shipments saw better growth than the worldwide average in 2013, as their Korea-based competitors reduced their notebook and monitor panel shipments that offered low profits. Taiwan's share of global large-size panel shipments...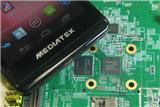 2014 global mobile application processor market forecast
CHINA SMARTPHONE AP | Jan 29, 16:10
This Digitimes Research Special Report provides a market forecast of the 2014 application processor market (AP). In addition to shipment forecasts for each major vendor, Digitimes Research presents the various development trends in AP design, including the decision...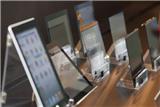 Greater China touch panel shipment forecast through 2015
CHINA TOUCH | Jan 24, 16:07
This Digitimes Research Special Report outlines the key factors in the rapid growth of the touch-panel industry in Greater China in recent years, as well as the technology trends and industry relationships that will affect touch panel makers moving forward. The...