Email a friend about this story
Taiwan LCD TVs – 4Q 2011
Tom Lo, DIGITIMES Research; Jessie Shen, DIGITIMES [Tuesday 27 March 2012]
Realtime news
Middle East and Africa PV market accumulates 12GW pipeline with strong growth potential, says Solarbuzz

Green energy | 6min ago

Worldwide capacity of next-generation advanced batteries expected to increase nearly 1,000-fold by 2023, says Navigant

Green energy | 15min ago

Taiwan market: Microsoft launches Xbox One

IT + CE | 53min ago

Digitimes Research: Taiwan makers continue to focus on a-Si panels for high-end smartphones

Displays | 54min ago

LCD monitor, notebook panel pricing increases in September

Displays | 1h 17min ago

Great Wall plans to start fund raising for solar investments, says report

Before Going to Press | Sep 22, 22:26

TAIWAN FPD | Aug 25, 14:48
Taiwan's monitor shipments grew 10% in the second quarter compared to a low first-quarter base. With panel makers reducing their supply of monitor applications and monitor vendors reluctant to increase their shipments, Taiwan's makers will only see a single-digit...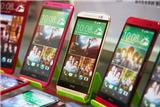 China smartphone market and industry – 2Q 2014
CHINA SMARTPHONE | Aug 12, 17:41
A delay in the launch schedule for low-cost 4G smartphones resulted in a mere 4.8% increase in second quarter shipments in the China market. However, with telecom operators planning on increasing their subsidies in the second half of the year, demand will be...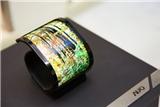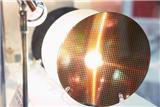 Analysis of China's revised domestic semiconductor industry goals
RESEARCH EXTRAS | Jul 16, 18:09
Facing a funding shortage for local IC manufacturers, the China State Council in June 2014 published guidelines to strengthen government support for China's semiconductor industry, while stating the short-, mid-, and long-term goals for the related industry supply...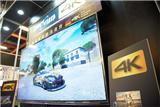 The transition to 4k TV - UHD TV market forecast, 2014-2017
RESEARCH EXTRAS | Jun 26, 13:59
Ultra HD TV vendors are facing challenges due to an overall slowdown in the TV industry and are concerned whether relative supply chains can provide compatible Ultra HD content and services. However, trends show that content makers as well as panel and chip makers...