Email a friend about this story
Taiwan LCD TVs–3Q 2011
Jessie Lin, DIGITIMES Research; Meiling Chen, DIGITIMES [Monday 19 December 2011]
Realtime news
Microwave device maker UMT looks to brisk sales in 3Q16

Mobile + telecom - Newswatch | 21min ago

E Ink sees strong shipments for smart e-paper labels

Displays | 24min ago

Glass substrates in tight supply in 3Q16, says Corning Taiwan president

Displays | 1h 19min ago

Industry supply chain eyeing huge mobile-SoC market potential

Bits + chips | 1h 40min ago

TAIWAN MOBILE DEVICE | Aug 17, 14:37
Notebook brand vendors started replenishing their stocks in the second quarter after digesting their inventory in the previous quarter. The replenishment demand boosted their Taiwan-based ODM partners' shipments.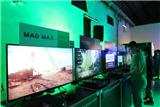 TAIWAN DISPLAY SYSTEM | Aug 16, 14:10
In terms on-year growth, the rebound that Taiwan's LCD monitor makers saw in their shipments in the first quarter of 2016 proved to be just a short break in a decline trend that continued in the second quarter. Such a trend is expected to continue through the...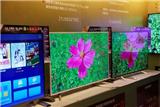 Taiwan large-size LCD panels – 2Q 2016
TAIWAN LCD PANEL | Aug 11, 09:51
Taiwan's large-size LCD panel makers saw meaningful recovery in their shipments in the second quarter of 2016. Compared to the same period a year ago, Taiwan's second-quarter 2016 shipments grew slightly by 0.8%, but it already represents the first on-year growth...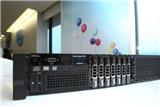 Taiwan server shipment forecast and industry analysis, 2016
RESEARCH EXTRAS | Apr 1, 15:47
Strong demand from the cloud computing market helped Taiwan's server shipments grow 12.5% on year to break 10 million units in 2015, accounting for 90.7% of worldwide shipments and the percentage is expected to grow to 91.1% in 2016. This Digitimes Research Special...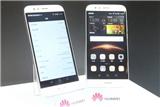 China smartphone touch-panel industry 2016 forecast
CHINA SMARTPHONE | Feb 6, 17:23
In 2016, China's smartphone panel capacity is expected to increase steadily, with BOE and Tianma expanding 6G capacity and GVO and Truly Optoelectronics increasing their share of handset panel production. This Digitimes Research Special Report analyzes the key...