Email a friend about this story
Digitimes Insight: RIM PlayBook a poor debut for QNX
DIGITIMES Research [Wednesday 21 September 2011]
Realtime news
Phison reports strong earnings for 1H14

Bits + chips - Newswatch | Jul 29, 20:00

Hermes Microvision to see revenues stay flat in 3Q14

Before Going to Press | Jul 29, 20:49

Delta Electronics 2Q14 gross margin, net profit hit records

Before Going to Press | Jul 29, 20:48

Huawei ships 34 million smartphones in 1H14

Before Going to Press | Jul 29, 20:36

Taiwan market: BenQ 1H14 LCD TV sales up 20% due to low-blue-light models

Before Going to Press | Jul 29, 20:35

Commentary: China antitrust probe could affect Qualcomm performance

Before Going to Press | Jul 29, 20:34

Demand for tablet touch panels decreasing, say Taiwan makers

Before Going to Press | Jul 29, 20:12

Adlink develops 3D intelligent vision-aided positioning system in cooperation with ITRI

Before Going to Press | Jul 29, 19:58

Digitimes Research: Smartphone AP shipments grow over 13% sequentially in China in 2Q14

Before Going to Press | Jul 29, 19:41

China market: Colorful Technology poses competitive threat to MSI, ASRock

Before Going to Press | Jul 29, 19:40

UMC to post single-digit revenue growth in 3Q14

Before Going to Press | Jul 29, 19:39

Taiwan notebook ODMs to benefit from HP, Dell sales in North America

Before Going to Press | Jul 29, 19:39

Huawei Device sees high growth in 1H14 handset shipments

Before Going to Press | Jul 29, 19:38

Sales for mini versions of flagship smartphones short of expectations

Before Going to Press | Jul 29, 19:37

Digitimes Research: Taiwan digital camera shipments in 2Q14 up 43.3% sequentially

Before Going to Press | Jul 29, 19:36

Global market share for iPad may slip to below 25% in 2H14

Before Going to Press | Jul 29, 19:35

Acer tops US LCD monitor retail market in 1H14

Before Going to Press | Jul 29, 19:34

Huawei Device to launch Ascend Mate 3 4G smartphone, says report

Before Going to Press | Jul 29, 19:33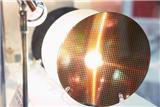 Analysis of China's revised domestic semiconductor industry goals
RESEARCH EXTRAS | Jul 16, 18:09
Facing a funding shortage for local IC manufacturers, the China State Council in June 2014 published guidelines to strengthen government support for China's semiconductor industry, while stating the short-, mid-, and long-term goals for the related industry supply...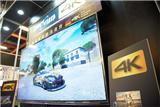 The transition to 4k TV - UHD TV market forecast, 2014-2017
RESEARCH EXTRAS | Jun 26, 13:59
Ultra HD TV vendors are facing challenges due to an overall slowdown in the TV industry and are concerned whether relative supply chains can provide compatible Ultra HD content and services. However, trends show that content makers as well as panel and chip makers...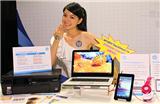 TAIWAN ICT | Jul 23, 12:53
Taiwan's notebook makers saw an unexpected sequential rise in shipments in the second quarter after the end of Microsoft's support for Windows XP generated a wave of replacement demand. Compared to the same period of last year, their shipments still dropped....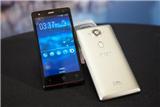 China smartphone market and industry – 1Q 2014
CHINA SMARTPHONE | May 15, 15:08
This report is divided into two sections; the first covers the China smartphone market, including shipments from international players and China-based players. The second section covers the China smartphone industry and covers shipments from local makers in the...

TAIWAN FPD | May 13, 15:41
Monitor shipments from Taiwan makers declined in the first quarter of 2014 mainly due to seasonality. And both upstream LCD panel suppliers and downstream system vendors remain conservative about the monitor market in the second quarter.