Email a friend about this story
Taiwan large-size LCD panels – 2Q 2011
Tony Huang, DIGITIMES Research; Meiling Chen, DIGITIMES [Friday 26 August 2011]
Realtime news
China December mobile communication user base grows to 1.322 billion, says MIIT

Mobile + telecom | 11h 25min ago

China software revenues reach CNY4.851 trillion in 2016, says MIIT

IT + CE | 11h 40min ago

SPIL posts EPS of NT$3.19 for 2016

Bits + chips | 11h 42min ago

Winbond nets NT$0.23 per share for 4Q16

Bits + chips | 11h 46min ago

Google develops meldCX via cooperation with AOpen

Before Going to Press | 11h 57min ago

Digitimes Research: Samsung, LG beefing up development of digital signage technology

Before Going to Press | 12h ago

Eversol asks for compensation of NT$295 million from GET

Before Going to Press | 12h 1min ago

Chilisin eyeing top-3 spot in passive component segment

Before Going to Press | 12h 4min ago

Diode maker Eris to post 30% profit growth in 2017

Before Going to Press | 12h 9min ago

Silicon Motion posts record revenue and profits for 2016

Before Going to Press | 12h 9min ago

Over 260 million TV panels shipped globally in 2016, says WitsView

Before Going to Press | 12h 10min ago

Increasing sales of Nvidia graphics cards to affect profitability of other suppliers

Before Going to Press | 12h 11min ago

Samsung, LG new flagship smartphones to feature 5.7-inch displays

Before Going to Press | 12h 29min ago

Taiwan market: CHT expects profits to edge down 8% in 2017

Before Going to Press | Jan 24, 19:55

LG Display 4Q16 net operating profit hits record

Before Going to Press | Jan 24, 18:05

Shuttle buys back 2.01% stake

Before Going to Press | Jan 24, 18:02

Pegatron China subsidiary acquires 2 factory buildings

Before Going to Press | Jan 24, 18:02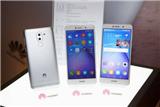 China smartphone market and industry – 3Q 2016
CHINA SMARTPHONE | Dec 13, 18:51
Smartphone shipments in the China market reached 112.3 million units in the third quarter, up 5.8% on year and 5.2% on quarter. China-based telecom carriers continued to offer subsidies to encourage existing 2G or 3G service users to switch to a 4G service and...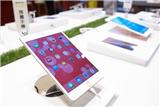 Global tablet market - 3Q 2016
GLOBAL TABLET | Dec 7, 11:20
Global tablet shipments in fourth-quarter 2016 are expected to see an annual decrease of 20%.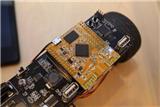 China smartphone AP shipment 4Q forecast
CHINA SMARTPHONE AP | Dec 2, 14:32
Digitimes Research estimates shipments of AP for smartphones and tablet PC in China in the fourth quarter of 2016 will show a growth of 11.6% on quarter.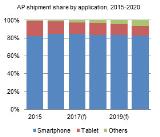 Global AP demand forecast, 2017-2020
RESEARCH EXTRAS | Jan 16, 12:01
Digitimes Research expects global application processor (AP) shipments to increase more than 8% in 2017 and surpass the 1.9 billion mark, with smartphones remaining the main application. After slumping in 2015, Qualcomm returned to form in 2016 and will continue...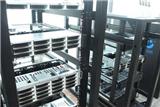 Taiwan server shipment forecast and industry analysis, 2017
TAIWAN MOBILE DEVICE | Nov 28, 10:20
According to surveys and analyses conducted by Digitimes Research, revenues generated from sales of server motherboards, servers, storage systems and related network system equipment by Taiwan-based vendors will continue on an upward trend to reach NT$558.5 billion...