Email a friend about this story
Digitimes Insight: Japan earthquake has limited impact on MEMS industry supply chain
Age Yeh, DIGITIMES Research, Taipei [Friday 1 April 2011]
Realtime news
Elan Microelectronics reports on-year decline in July revenues

Bits + chips - Stockwatch | 13min ago

Ultra HD TV shipments expected to grow nearly 150% in 2015, says firm

Displays | 36min ago

Precise Biometrics signs license agreement with Elan

Bits + chips | 38min ago

China market: Huawei to offer business-use cloud services

IT + CE | 40min ago

Worldwide large-size TFT LCD panel shipments reached 154 million units in 2Q15, up 3.4% sequentially, says MIC

Displays | 48min ago

Motech Industries unable to swing into profitability in 3Q15, says KGI Securities

Green energy | 51min ago

Makers optimistic about handset panel shipments to China in 2H15, says firm

Displays | 57min ago

Samsung cutting DRAM capacity to halt price falls, says report

Bits + chips - Newswatch | 1h 2min ago

Catcher capacity unaffected by recent employee protest, says company

IT + CE | 1h 9min ago

Inspection service company Sporton posts revenue growth in July

Bits + chips | 1h 31min ago

China makers could surpass Korea in LTPS AMOLED capacity by 2018, says firm

Displays | 1h 43min ago

Taiwan market: Acer sees strong sales at TCAS

IT + CE | 2h 16min ago

iPhone 5c successor to feature FinFET chips, say sources

Bits + chips | 2h 26min ago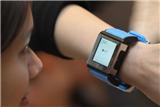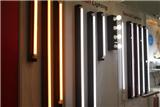 Developments in the UV LED industry
RESEARCH EXTRAS | Jul 16, 18:28
As white LED applications are becoming more widely accepted and common in the market and China makers push more price-competitive solutions, the 2015 global high-brightness LED output value is expected to only grow 7.5% on year. It is not surprising that in a...

TAIWAN DISPLAY SYSTEM | Jul 30, 15:17
Taiwan's LCD monitor makers have been dogged by a downturn amid a weakening PC market. Competition from Korea and China players has also increased.

TAIWAN MOBILE DEVICE | Jul 24, 15:33
The global notebook market remained sluggish in the second quarter of 2015. The seasonal pattern that has governed the notebook market previously will not appear in 2015, with Taiwan makers set to see on-year declines in the shipments during the second half of...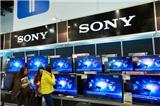 TAIWAN DISPLAY SYSTEM | May 22, 15:51
Taiwan's LCD TV makers saw strong seasonal impacts in the first quarter of 2015. Shipments to North America saw a particularly sharp decline as a result of reduced procurement from Mexico and major client Toshiba quitting the North America market.