Email a friend about this story
Digitimes Insight: Japan earthquake has limited impact on MEMS industry supply chain
Age Yeh, DIGITIMES Research, Taipei [Friday 1 April 2011]
Realtime news
Fitness trackers in the lead as wearable market grows 3.1% in 3Q16, says IDC

IT + CE | 9h 1min ago

Camera module maker Newmax reports increased sales for November

Mobile + telecom - Newswatch | 9h 6min ago

Chip demand for iPads slows

Bits + chips | 9h 9min ago

Global October chip sales increase, says SIA

Bits + chips | 9h 12min ago

Rugged computer device maker Getac reports strong sales for November

IT + CE - Stockwatch | 9h 15min ago

Nanya posts revenue growth in November

Bits + chips | 9h 17min ago

HTC sees revenues continue to drop in November

Mobile + telecom | 9h 20min ago

Digitimes Research: Global tablet shipments in 4Q16 to reach 51.29 million

IT + CE | 9h 23min ago

Sinbon Electronics November revenues roughly flat on month

IT + CE | 9h 29min ago

Lite-On Technology sees November revenues increase

IT + CE | 9h 31min ago

General Interface Solution sees decreased November revenues

Before Going to Press | 9h 3min ago

Vietnam aims at 7.0%, 10.7% of total power generation for renewable energy in 2020, 2030

Before Going to Press | 9h 46min ago

Local governments in China temporarily suspend PV installation applications

Before Going to Press | 9h 47min ago

Darfon Electronics sees decreased November revenues

Before Going to Press | 9h 49min ago

Diode maker Eris November revenues rise

Before Going to Press | 9h 50min ago

China LED material, chip makers hike prices

Before Going to Press | 9h 50min ago

Synnex Technology November revenues up on month, down on year

Before Going to Press | 9h 51min ago

Digitimes Research: Global digital gaming market to reach US$99.6 billion in 2016

Before Going to Press | 9h 53min ago

TSMC to build new plant for 5nm and newer processes

Before Going to Press | 9h 55min ago

TSMC orders equipment for NT$13.5 billion

Before Going to Press | 9h 56min ago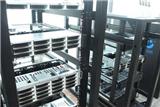 Taiwan server shipment forecast and industry analysis, 2017
TAIWAN MOBILE DEVICE | Nov 28, 10:20
According to surveys and analyses conducted by Digitimes Research, revenues generated from sales of server motherboards, servers, storage systems and related network system equipment by Taiwan-based vendors will continue on an upward trend to reach NT$558.5 billion...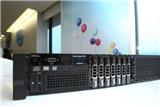 Taiwan server shipment forecast and industry analysis, 2016
RESEARCH EXTRAS | Apr 1, 15:47
Strong demand from the cloud computing market helped Taiwan's server shipments grow 12.5% on year to break 10 million units in 2015, accounting for 90.7% of worldwide shipments and the percentage is expected to grow to 91.1% in 2016. This Digitimes Research Special...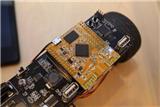 China smartphone AP shipment 4Q forecast
CHINA SMARTPHONE AP | Dec 2, 14:32
Digitimes Research estimates shipments of AP for smartphones and tablet PC in China in the fourth quarter of 2016 will show a growth of 11.6% on quarter.

TAIWAN MOBILE DEVICE | Nov 30, 14:14
Taiwan handset makers had a disappointing third quarter in 2016 as a result of decreased ODM orders and low-than-expected performances of Taiwan's brand vendors.

TAIWAN DISPLAY SYSTEM | Nov 28, 14:17
Taiwan LCD TV makers saw some impacts from panel shortages in the third quarter of 2016, but their shipments still managed to achieve significant growth thanks to demand from the North America market.