Email a friend about this story
Digitimes Insight: Japan quake likely to cause major disruptions to auto supply chain
Tony Huang, DIGITIMES Research, Taipei [Wednesday 23 March 2011]
Realtime news
Communications and computer systems drive IC sales across all regions, says IC Insights

Bits + chips | 1min ago

TSMC to spend US$2.2 billion on R&D in 2016, says co-CEO

Bits + chips | 8min ago

Big Data Expo 2016 begins on May 25 in China

Before Going to Press | May 25, 21:52

Small motherboard players aggressively seeking new business opportunities

Before Going to Press | May 25, 21:00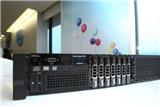 Taiwan server shipment forecast and industry analysis, 2016
RESEARCH EXTRAS | Apr 1, 15:47
Strong demand from the cloud computing market helped Taiwan's server shipments grow 12.5% on year to break 10 million units in 2015, accounting for 90.7% of worldwide shipments and the percentage is expected to grow to 91.1% in 2016. This Digitimes Research Special...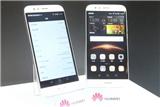 China smartphone touch-panel industry 2016 forecast
CHINA SMARTPHONE | Feb 6, 17:23
In 2016, China's smartphone panel capacity is expected to increase steadily, with BOE and Tianma expanding 6G capacity and GVO and Truly Optoelectronics increasing their share of handset panel production. This Digitimes Research Special Report analyzes the key...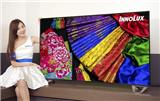 Taiwan large-size LCD panels – 1Q 2016
TAIWAN LCD PANEL | May 16, 14:02
Taiwan's large-size TFT LCD panel production in the first quarter of 2016 took a major hit as a strong earthquake damaged Innolux's fabs in southern Taiwan.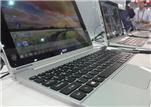 TAIWAN MOBILE DEVICE | May 9, 14:28
The global notebook market continued to slump in the first quarter, with shipments going down. Vendors were less interested in boosting shipment volume than in improving their profitability by focusing more on midrange and high-end models.