Email a friend about this story
Digitimes Insight: Quake will not have serious impact on OLED material supply
Ricky Tu, DIGITIMES Research, Taipei [Tuesday 22 March 2011]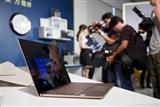 Global notebook shipment forecast, 2017 and beyond
RESEARCH EXTRAS | Jan 25, 14:34
Digitimes Research estimates that 2016 was another down year for the global notebook market, with shipments dipping below 150 million. While the market will continue shrinking in 2017, the drop will be much less dramatic, as Windows 10 adoption in the enterprise...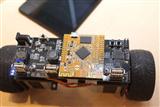 Global AP demand forecast, 2017-2020
RESEARCH EXTRAS | Jan 16, 12:01
Digitimes Research expects global application processor (AP) shipments to increase more than 8% in 2017 and surpass the 1.9 billion mark, with smartphones remaining the main application. After slumping in 2015, Qualcomm returned to form in 2016 and will continue...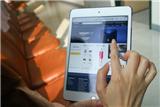 Global tablet market – 4Q 2016
GLOBAL TABLET | Mar 9, 14:10
In the fourth quarter of 2016, global tablet shipments reached 52.25 million units, showing on-quarter growth of 14.3%.

TAIWAN MOBILE DEVICE | Mar 3, 14:43
Taiwan's presence in the global handset market continues to shrink. Its share of global shipments is expected to drop below 2% in the first quarter of 2017.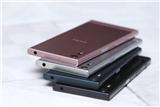 China smartphone AP shipments – 4Q 2016
CHINA SMARTPHONE AP | Feb 24, 14:04
Digitimes Research forecasts smartphone AP shipments to China in first-quarter 2017 will show an on-quarter drop of 15.9%.