Email a friend about this story
Digitimes Insight: Japan represents over 30% of IGBT production, slight impact from quake
Sophia Chen, DIGITIMES Research, Taipei [Friday 18 March 2011]
Realtime news
China market: Penetration rate for 4K TVs expected to reach 30% going into 2015

Displays | 2h 38min ago

Lextar receives urgent orders for LED light tubes

LED | 2h 55min ago

Digitimes Research: OTT STB shipments to grow only 20% in 2014; competition between OTT and cable STBs fires up

IT + CE | 3h 11min ago

China government issuing subsidies to upstream display players to develop a more comprehensive supply chain

Displays | 3h 15min ago

Globalfoundries said to likely delay 14nm ramp-up

Before Going to Press | 3h 26min ago

Pegavision to list on Emerging Stock Market

Before Going to Press | 3h 37min ago

Asustek holds WGT in China to promote gaming product lines

Before Going to Press | 3h 38min ago

BOE developing new public display solutions

Before Going to Press | 3h 39min ago

Taiwan market: Sony to drop pricing for several 4K TVs

Before Going to Press | 3h 39min ago

Taiwan market: Foxconn launches online shopping platform

Before Going to Press | 3h 39min ago

Fitel requests Taiwan government to recommend CHT as bankruptcy trustee

Before Going to Press | 3h 40min ago

Quantum Dot TVs to make breakthrough in 2015, say observers

Before Going to Press | 3h 41min ago

MCnex tops South Korea-based makers of automotive camera modules

Before Going to Press | 3h 41min ago

TWM aims to hike non-telecom revenue proportion

Before Going to Press | 3h 42min ago

EverDisplay to produce WQHD AMOLED smartphone panels in 3Q15

Before Going to Press | 3h 43min ago

Fire breaks out at Tripod PCB plant

Before Going to Press | 3h 44min ago

UMC sales of 28nm process technology to double in 2015

Before Going to Press | 3h 45min ago

TSMC advises clients to order in advance

Before Going to Press | 3h 46min ago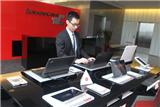 2015 global notebook demand forecast
RESEARCH EXTRAS | Nov 28, 11:01
According to Digitimes Research, global notebook shipments will decline by 2.7% in 2014 to 170 million units and shipment totals in 2015 will continue to show a decline. While the business notebook market benefited from the expiration of support by Microsoft...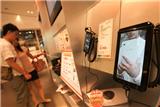 Wireless broadband developments in Southeast Asia markets
RESEARCH EXTRAS | Nov 12, 10:53
As of 2013, the 10 ASEAN nations had a total of over 700 million mobile subscriptions, with the CAGR from 2003-2013 reaching 24%, and the share of the global user base rising from 4.9% to a high of 10.6%. This Digitimes Research Special Report analyzes the various...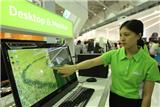 China touch panel industry – 3Q 2014
CHINA TOUCH | Nov 28, 18:54
The third quarter is a traditional boom season for touch panels and therefore China-based touch panel makers saw shipments increase for all major applications.

TAIWAN ICT | Nov 20, 10:53
Taiwan's top handset ODM Foxconn Electronics lost a significant amount of feature phone orders from Microsoft Mobile in the third quarter, while the biggest brand vendor HTC also saw a sharp decline in its shipments. But for others in Taiwan's handset sector,...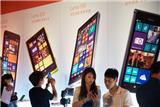 China smartphone market and industry – 3Q 2014
CHINA SMARTPHONE | Nov 14, 19:21
Looking at smartphone sales in the local China market, under the influence of stagnating sales of international brands, a lack of differentiating features in high-end and high-cost/performance ratio products marketed by China-based makers, and ultra-low-cost...