Email a friend about this story
Taiwan ODD sector – 2Q 2010
Eric Lin, DIGITIMES Research; Meiling Chen, DIGITIMES [Wednesday 11 August 2010]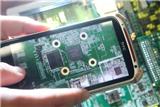 China smartphone AP shipments – 1Q 2015
CHINA SMARTPHONE AP | May 7, 12:34
Smartphone AP shipments in China grew by 14% on year in the first quarter of 2015 but showed an on-quarter decrease of 19.5%.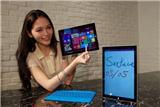 Global tablet market – 1Q 2015
GLOBAL TABLET | May 6, 18:17
Global shipments of tablets in the first quarter of 2015 totaled only 49.08 million units, representing an on-quarter drop of 35% and an on-year decrease of 15%.

TAIWAN DISPLAY SYSTEM | Apr 28, 15:25
Taiwan makers' first-quarter 2015 LCD monitor shipments dropped below 20 million units for the first time in almost a decade, as demand continued to be weak.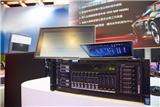 Taiwan server shipment forecast and industry analysis, 2015
RESEARCH EXTRAS | Apr 10, 15:57
The server market did not perform well in 2014 though rising demand from Internet data centers (IDCs) and China brands helped global shipments (measured by motherboards) grow 7.1% to 10.4 million. Using this as the base for growth, in 2015 the market is expected...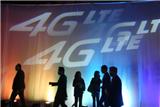 How China is shaping the LTE/TD-LTE market in 2015
CHINA SMARTPHONE | Apr 9, 15:42
Digitimes Research estimates that the global LTE market doubled in size to 445 million users in 2014 and we further forecast that annual growth in the number of LTE users will remain above 70% between 2015-2016, with the overall market reaching 1.466 billion...