Email a friend about this story
Digitimes Research analyzes China white-box handset market in new report
Press release, August 9; Michael McManus, DIGITIMES [Tuesday 10 August 2010]
Realtime news
Catcher expects strong 4Q15

Before Going to Press | 32min ago

Catcher sees healthy CNC machine industry for next 1-2 years

Before Going to Press | 33min ago

Smartphone, tablet component suppliers not able to clear inventories until 4Q15

Before Going to Press | 34min ago

Radiant reports revenues for July 2015

Before Going to Press | 35min ago

Asustek, Gigabyte to heat up competition for Skylake products

Before Going to Press | 1h 10min ago

AUO to focus on higher-end products amid panel slowdown in 2H15

Before Going to Press | 1h 33min ago

CPT and ITRI sign agreement to develop flexible AMOLED displays

Before Going to Press | 1h 49min ago

Realtek posts 8% revenue growth in July

Before Going to Press | 1h 49min ago

Tainergy Tech suffers net loss per share of NT$0.11 for 2Q15

Before Going to Press | 1h 57min ago

Lextar Electronics posts 2Q15 net EPS of NT$0.07

Before Going to Press | 1h 57min ago

Epistar expected to benefit from patent cross-licensing with Cree

Before Going to Press | 1h 58min ago

Lextar Electronics to hold treasury stock

Before Going to Press | 1h 58min ago

Getac Technology July revenues down sequentially

Before Going to Press | 1h 59min ago

Sony Mobile likely to outsource smartwatch, smart bands to Taiwan ODMs

Before Going to Press | 1h 59min ago

Visibility of chip orders slips

Before Going to Press | 2h ago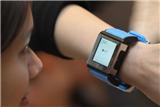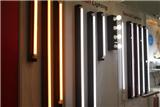 Developments in the UV LED industry
RESEARCH EXTRAS | Jul 16, 18:28
As white LED applications are becoming more widely accepted and common in the market and China makers push more price-competitive solutions, the 2015 global high-brightness LED output value is expected to only grow 7.5% on year. It is not surprising that in a...

Taiwan small- to mid-size LCD panels - 2Q 2015
TAIWAN LCD PANEL | Aug 4, 16:14
Handset applications have been the main output for Taiwan makers' small- to medium-size panel production. But the makers are shifting their focus from feature phone panels to smartphone ones.

TAIWAN DISPLAY SYSTEM | Jul 30, 15:17
Taiwan's LCD monitor makers have been dogged by a downturn amid a weakening PC market. Competition from Korea and China players has also increased.

TAIWAN MOBILE DEVICE | Jul 24, 15:33
The global notebook market remained sluggish in the second quarter of 2015. The seasonal pattern that has governed the notebook market previously will not appear in 2015, with Taiwan makers set to see on-year declines in the shipments during the second half of...