Largan 4Q17 gross margin hits record
Sammi Huang, Taipei; Adam Hwang, DIGITIMES
Friday 12 January 2018
Smartphone-use lens module maker Largan Precision has reported fourth-quarter 2017 consolidated revenues of NT$16.09 billion (US$543.77 million), with gross margin of 71.69% hitting the highest-ever quarterly level.
Based on orders received, Largan expects consolidated revenues to decrease sequentially in January and February, company CEO Lin En-ping said.
Plastic lens modules will remain mainstream for smartphones in 2018, Lin noted, adding plastic lenses are easy to shape, while glass lenses are better in heat resistance. There is no substantial demand for G+P (combination of glass and plastic) lens modules from smartphone vendors at present.
Largan is also developing automotive lens modules, and certification for them takes a longer time, Lin said.
Of the fourth-quarter 2017 shipments, 10-megapixel and above models accounted for 70-80%, 8-megapixel 10-20%, 5-megapixel and others 0-10%.
Largan Precision: Financial results, 4Q17 (NT$b)

Item

4Q17

Q/Q

Y/Y

2017

Y/Y

Consolidated revenues

16.088

7.84%

2.33%

53.127

9.88%

Gross margin

71.69%

3.75pp

1.03pp

69.38%

2.33pp

Net operating profit

10.054

14.36%

5.00%

32.097

14.99%

Net profit

8.609

10.80%

1.76%

25.977

14.27%

Net EPS (NT$)

64.18

193.66
Source: Company, compiled by Digitimes, January 2018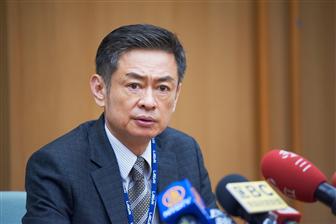 Largan Precision CEO Lin En-ping
Photo: Michael Lee, Digitimes, January 2018