Shin-Etsu Polymer makes strategic investment in Mycropore Corporation
Press release
Thursday 6 April 2017
Shin-Etsu Polymer Co., Ltd, a leading critical material handling company listed in the Tokyo Stock Exchange, was signing an agreement to make a strategic investment in Mycropore Corporation Ltd. Mycropore is a pre-eminent player in micro-contamination control and filtration solutions for the microelectronics industry.
"We are excited about this partnership as it will improve our capabilities to meet growing demands for micro-contamination control in Japan," stated Mr. Mikio Furukawa, Shin-Etsu Polymer's Director.
"We are pleased to deepen the co-operation with Shin-Etsu Polymer and this is a positive step towards strengthening Mycropore shareholder base as the company prepares for the upcoming IPO. This partnership is win-win for Shin-Etsu, Mycropore and the microelectronics customer base we serve." said President of Mycropore Corporation, Mr Kenneth Wong.
About Shin-Etsu Polymer
Shin-Etsu Polymer was established as the subsidiary of Shin-Etsu Chemical, an industry leader in PVC and semiconductor silicone products in 1960. With its core technologies of PVC and silicone rubber processing, Shin-Etsu Polymer develops and supplies a variety of products to leading companies in the consumer electronics, electric components, semiconductor, automotive, construction markets worldwide through an established corporate global network. Shin-Etsu Polymer is recognized as the premier business partner by industry leaders worldwide. Additional information may be found at http://www.shinpoly.co.jp/.
About Mycropore Corporation
MYCROPORE offers application-focus solutions enabling manufacturing competitiveness and economic sustainability for industries in a fast-changing environment demanding more responsive and adaptable solutions.
With a combined global experience of more than 100 years among the core founders of the company, MYCROPORE works closely with key industries to offer innovative solution and technology development that are enhanced by know-how and intellectual property integrative solution for micro-contamination control issues between heterogeneous manufacturing and metrology processes; and competitive solution for lower costs alternatives.
Additional information may be found at http://www.mycropore.com/.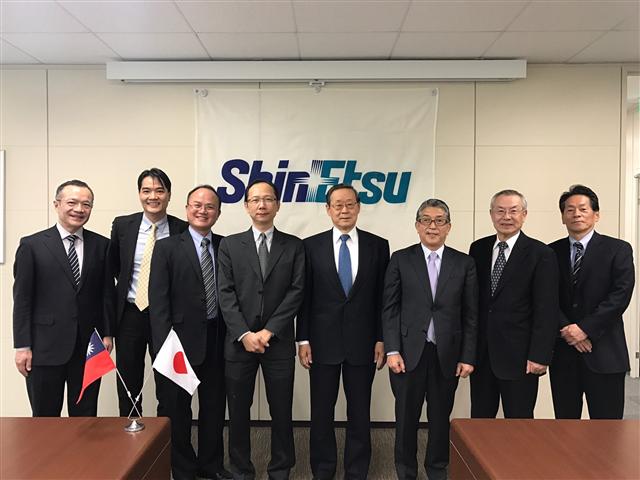 Signing ceremony. 4th from right, Mr. YOSHIAKI ONO, President of Shin-Etsu. 5th from right, Mr. KENNETH WONG, President of Mycropore