JMicron will launch USB 3.1 FPGA platform with new 10Gbps USB3.1 technology
Press release
Tuesday 3 June 2014
According to a Gartner report on the HDD enclosure IC market, JMicron has been the top vendor since 2010. As the leading vendor of storage controllers, JMicron will launch various innovative and optimized storage controllers at Computex 2014.
JMicron is going to launch storage controllers based on the latest USB3.1 10Gbps technology, and will give live demonstrations in a private suite at Grand Hyatt Hotel, Taipei. In addition, there will be the dual-port SATA RAID/CLONE JMS561/562/561U SATAIII storage controllers, with solid reliability and compatibility with hardware RAID engines. JMicron will launch various applications fulfilling the requirements of port multipliers supporting JBOD, RAID0/1 and CLONE.
There will also be optimized controllers supporting single/multiple-port SATA III storage solutions. The JMicron JMS567/577/575 series enable less power consumption, better performance, cost efficiency, and more connectivity with SSD, SSHD, Blue Ray optical drives, SMART TVs, and STB.
As for SSD (solid state drive) controllers, JMicron will demo new SATA3 SSD controllers, JMF670/JM670H, which support Micron L95B NAND flash and SSD capacity up to 512GB. JMicron will also showcase PCIe SSD controller solutions: JMF810, which is a PCIe Gen 2 x 2 Lane and SATA3 combo SSD controller; JMF811, which is a PCIe Gen 2 x 4 Lane SSD controller. These two PCIe SSD controllers feature sequential read/write performance of over 1500MB/s. Furthermore, these two controllers implement JMicron new Data Management Engine to improve performance and total byte write to the NAND.
JMicron Technology Corporation is a fabless IC company dedicated to producing innovative solutions and offering the most competitive solutions to the market. It shipped over four million SSD controllers in 2013. In 2014, JMicron will continue to provide most competitive SATA3 and PCIe interface SSD controllers to the market.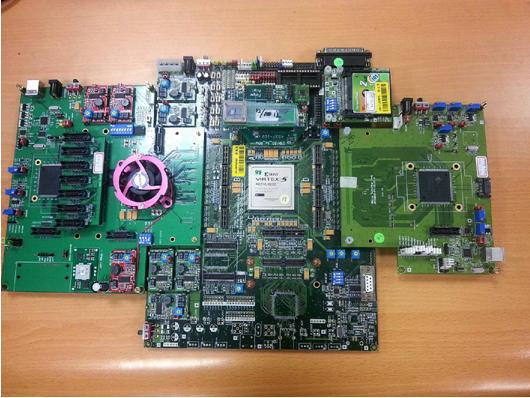 USB 3.1 FPGA platform with new 10Gbps USB3.1 technology
Photo: Company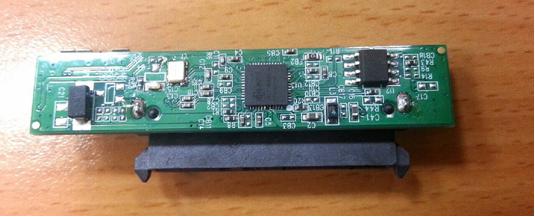 JMS577 USB3.0 to SATA III enhanced controller
Photo: Company