MSI showcases complete 2014 high performance computing lineup during CES 2014
Press release
Tuesday 31 December 2013
MSI Computer Corp, leading manufacturer of computer hardware products and solutions, unveils its 2014 lineup during CES in Las Vegas. On display at the MGM Skyline Marquee Suites will be MSI's next-generation GT, GE and GX gaming notebooks, Quadro workstations for mobile professionals, tablets, touchscreen laptops, a brand new 24-inch All-In-One Gaming PC and the recently released 3K GT60.
MSI's 3K GT60 features a WQHD+ 3K display and is the world's first model to utilize a high resolution display on a true gaming laptop/workstation. MSI will also be displaying their AMD Kabini based W20 tablet and the AMD configured S12T touchscreen laptop.
"MSI's 2014 lineup of notebooks, tablets and AIOs embodies our commitment to delivering exceptional performance, constant innovation and magnificent style," said Andy Tung, Vice President of Sales for MSI's Pan America Region. "From the world's thinnest gaming notebook to the first gaming AIO and powerful workstations, 2014 will be a year filled with outstanding products."
Also available for demo are MSI's CES Innovations Honorees, the GS70, world's lightest and thinnest 17-inch gaming laptop, and the AG2712A All-In-One Gaming PC. The AG2712A utilizes AMD Radeon HD 8970M / R9 M290x discrete graphics card and MSI's exclusive "Flicker-Free" and Blue Light Control display to reduce eye strain during long gaming sessions by eliminating flickering that's invisible to the naked eye.
MSI brings forward a full form factor line up of motherboards and graphics cards that will be showcased at the 2014 CES. These include the Z87I GAMING AC and its companion GTX 760 GAMING ITX, the world's first mini-ITX gaming graphics card with a revolutionary RADAX fan. MSI will also be revealing a new variety of AMD motherboards during the show.
To book an appointment to MSI's suites, please contact PR representative Pedro Chen at pedrochen@maxborgesagency.com. For more information about the GS70, Gaming AIO or MSI's complete line of award winning products, please visit us.msi.com, www.msimobile.com or http://www.usgaming.msi.com/.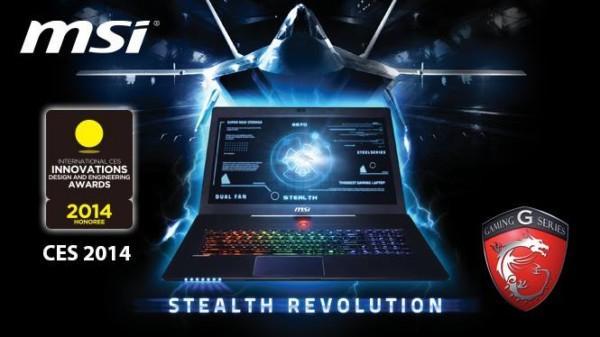 MSI showcases complete 2014 high performance computing lineup during CES 2014
DIGITIMES' editorial team was not involved in the creation or production of this content. Companies looking to contribute commercial news or press releases are welcome to contact us.