ALT new products announced: high-wattage floodlights & street lights
Press release
Friday 15 November 2013
ALT 2013 New Product Launch was held on October 27th, the first day of the 2013 Hong Kong International Lighting Fair. ALT, Aeon Lighting Technology announced the new development of several LED lighting products for specialized markets, including those engineered for extreme environments and high wattage LED floodlights and streetlights. VIPs from world leading chipset manufactures were invited as guest speakers to the launch: Mr. Lee Soo Ghee, GM and VP of CREE Asia and Mr. Alvin Tse, VP of Lumileds Asia.
Introducing all new ALTLED lighting
ALT announced the T200 and T500 floodlight, brightness reaching 42,000 lumens. These high wattage LED floodlights, using CREE or Lumileds chipsets, are expected to completely replace traditional HIDs that are over 1000 watts. Completely waterproof, dust-proof, and anti-corrosion, the T200 and T500 are rated IP68 and have the option of installing an anti-fall device, which further guarantees safety for industrial usage. ALTLED street lights are also IP68 and have passed the salty-spray test; a new feature is they have a CRI of 95, which is unheard of in the lighting industry. The new ALTLED street lights not only provide uniform brightness for improved nighttime vision, but also bring out the true colors of the objects and environments illuminated.
ALT developed a new 4-inch 20-watt downlight with a brightness of up to 2,000 lumens (true white). The product aims to replace traditional halogen downlights. The ALTLED downlight utilizes ALT's patented heat dissipation technology for efficient heat transfer which ensures LED stability and lengthens product life. This newly developed downlight has an option of CRI 98, exceeding industry standards. CRI and efficiency are trade-off factors, but ALT has managed to maintain high efficiency with a wide range of color temperatures between 2200K and 6500K. As with all ALTLED products, the downlight also comes with a 3-year warranty.
Aiming for a luxury niche market, a special edition of gold MR16 and gold chandeliers were displayed during the product launch. Paired with 2200K color temperature, these gold and luxurious MR16s and chandeliers can create a golden-colored ambience for a more regal effect. Furthermore, ALT has developed a 10-watt Grande chandelier light which has lumen output up to 1,200 lumens. The Grande chandelier light has an option of 2200K or CRI98, which is perfect for oversized chandeliers in grand halls, mansions and six or seven-star hotels. The luxurious section is tailored for those who have an eye for beauty but are also environmentally conscious.
ALT three-million dollars
Although the LED industry is extremely competitive and many LED companies both big and small are struggling with their business, ALT has experienced growth and plans for expansion. CEO James Liang announced increased production lines with the new Bade factory which spans across 53,370 square feet. CEO Liang stated that even though ALT is currently still in its developing and growing stage, ALT's philanthropic values and goals still stand firm. ALT has initiated the "Light Up Hope" donation project where LED lights are donated to orphanages in order to provide children brighter, safer, and mercury-free lighting. Mr. Baly Luo, GM of ALT announced that ALT plans to donate the next three million NTD the company makes. The first one million goes to charity foundations and green societies. And in recognition of ALT employees' hard work, ALT shall give the second million to ALT members; the ALT group is a family, and the ALT Company is every member's home and life-long career. The third million, GM Luo humorously said that it was to be a surprise.
The product launch caused a commotion with new products and new announcements. In conclusion, the event was considered a success and served a great start to the following three days of the Hong Kong Lighting Fair.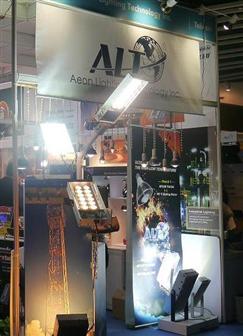 ALT Booth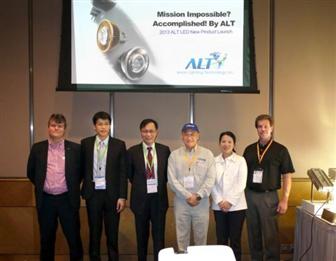 Product Launch VIP speakers & guests (from left to right): Addis Group President Kristian Friboulet, ALT GM Baly Luo, ALT CEO James Liang, CREE Asia-Pacific VP & GM Lee Soo Ghee, Osram Taiwan Sales Manager Crystal Wang, Ushio America GM Keith SanGiacomo.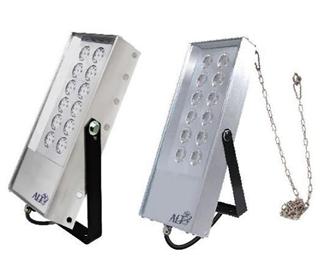 T500 Floodlight (Standard, Industrial)
DIGITIMES' editorial team was not involved in the creation or production of this content. Companies looking to contribute commercial news or press releases are welcome to contact us.