Thermaltake Group Presents 'Red Glamour In A Battle Dragon Era' at COMPUTEX Taipei 2012
Press release
Wednesday 6 June 2012
Cultivated e-Sports and digital entertainment are the common feature of the many new models that will be presented by Thermaltake Group via its four brands - Thermaltake, Tt eSPORTS , LUXA2 and Tt APOLLOS Professional e-Sports Team at the "COMPUTEX Taipei 2012" at the TWTC Nangang Exhibition Hall, 4th Floor, booth number M0820. Maintaining its position as the market leader, Thermaltake Group continues to lead in the PC DIY, Apple accessory and electronic sport markets.
Thermaltake will be bringing a spectacular highlight to COMPUTEX Taipei 2012 with the centerpiece of the company's presentation being the world premiere of the new "Level 10 M Mouse - Red Edition", a further collaboration from the Level 10 concept that Thermaltake worked with BMW DeisgnworksUSA in 2009. With the Level 10 M Mouse, Tt eSPORTS, a division of Thermlatake Group will be presenting a gaming mouse that might have come from another planet: its expressive design symbolises concentrated dynamism.
A further highlight of this year will be the new top-of-the-range version of Thermaltake's bestselling chassis range - the "Level 10 Silver Limited Edition Gaming Station", both new product series which embody excitement, pure fascination and high-technology at the very highest level. There will be more fantastic innovations showcased that will emphasize the future development of modern Thermaltake Group design that will cultivate the typical e-Sportiness of its four brands.
In addition to the exciting product premiers during the opening ceremony, there will be captivating show matches from Thermaltake's up-and-coming e-Sports teams "Tt APOLLOS" and "Team Tt Dragons" and a lot of exciting events and presentations are scheduled during the five-day exhibition.
Thermaltake Group will be presenting a visionary outlook on future technical developments in the e-Sports and digital entertainment segments and incorporates elements of virtual fascination, athletic luxury and high-tech products to deliver Ал"Red Glamour in a Battle Dragon Era"!
Please refer further program information of Thermaltake at COMPUTEX Taipei 2011 at: http://globalevent.thermaltake.com/computex2012/
Thermaltake Technology presents inspiring products and technologies from three brands:
Thermaltake
Thermaltake, being the industry pioneer brand in thermal solutions, is excited to share upcoming new innovation, award-winning designs and mods during COMPUTEX Taipei 2012. Continuously driven by the enthusiasm in PC DIY market, Thermaltake will showcase its brand new product offerings including Level 10 Silver Limited Edition Gaming Station, ARMOR REVO GENE chassis, Soprano S chassis, Evo Blue 2.0 PSU, Smart PSU Series, Frio OCK Snow and Battle Edition CPU Coolers, QuickLink, Harmor, and Muse storage series. Also on display are award-winning products from German reddot and iF including Level 10 GT Snow chasses, BigTyp Revo cooler, Toughpower Grand Platinum Snow PSU and TriP Power Accessories.
Some of the most incredible DIY cases, which represent PC DIY spirit, will also be presented at the show, they include - ARMOR REVO Snow Edition Iron Man Mod, ARMOR REVO Snow Edition Star Wars Jedi Mod, ARMOR REVO Snow Edition Borderlands 2 Mod and Chaser MK-1 Star Wars Sith Mod, which anticipate future trends and prepare the way for implementation of an innovative premium concept for unique, enthusiastic, fascinating PC DIY culture.
Tt eSPORTS
Also during COMPUTEX 2012, Thermaltake Group and its subsidiary brand Tt eSPORTS will proudly present the ultimate creation and design collaboration of Thermaltake Group and Designworks USA: the Level 10 M Mouse, which has four different colors of Diamond Black, Iron White, and Military Green, and the "Level 10 M Mouse Red Edition" will be making its first public appearance at the press conference on 5th June at the show. It is a continuation of Level 10 design concept and an extension to gaming peripherals. The Level 10 M Mouse has successfully awarded with COMPUTEX design & innovation award 2012 for its outstanding design concept. Fans around the world and in Taiwan will have the chance to witness the design achievement by Thermaltake as well as other design award winning products.
Tt eSPORTS is the leading expert in professional e-Sports gaming and the best choice for pro-gaming products. The successful year 2011 has prepared Tt eSPORTS to launch a brand new product series - Tt eSPORTS Chao - in 2012, with DRACCO headsets already revealed at CES, Taipei Game Show 2012, and CeBIT. The product series has attracted not only gamers' attention but also media's inquiry about DRACCO's design concept and the motivation behind this DRACCO project.
Furthermore, the MEKA mechanical pro-gaming keyboards has released a series of alternative gaming experience for the e-Sports community. From the previously introduced COMBAT WHITE series to Tt eSPORTS' latest innovative creation, these products are all designed to meet the demands from the community with a gesture to fulfill the mission of delivering the best ultimate gaming experience to e-Sports enthusiasts.
Tt eSPORTS CHALLENGER Ultimate gaming keyboard and BLACK gaming mouse successfully achieved Taiwan Excellence Award 2012 for their distinguished design concept and well-presented aesthetics in computing peripherals. The co-designed gaming mouse THERON gaming mouse by Tt APOLLOS SoftBall of StarCraft2 has won the reddot award 2012, and SAPHIRA gaming mouse co-designed by the famous pro-gamer White-Ra will both be introduced again at COMPUTEX from June 5th to 9th.
LUXA 2
LUXA2, a premier designer and manufacturer of unique and functional Apple accessories including holders and cases, is excited to have the opportunity to showcase its wide array of innovative and stylish accessories for Apple iPhone 4/4S, iPad 2 and Macbook series at COMPUTEX Taipei 2012 including the most recently released BT-X3 Bluetooth Stereo Headphones, which has won the prestigious German reddot award. This headphone is perfect to be used with iPod, iPhone, Android phones and other smart mobile devices. The most popular product of H10 Bike Mount for iPhone has won the COMPUTEX Design & Innovation award of 2012, and it will also be on display at the stand. Furthermore, LUXA2 will be showcasing its latest power solution, P1 7000mAh High Capacity Battery & Charger, for those who need mobile back up battery for their smart devices.
With expertise in aluminum products, LUXA2 will be introducing two new aluminum collection for iPhone 4S cases: Alum X iPhone 4/4S Case and Alum Armor Stand for iPhone 4S. Both cases are made with premium grade aluminum and are CNC machined to give sleek and elegant appeal. Alum Armor Stand's patented kickstand design adds additional functionality and convenience to daily lifestyle!
Further information about Thermaltake, Tt eSPORTS and LUXA2 is available online:
Event site of the COMPUTEX Taipei 2012: http://globalevent.thermaltake.com/computex2012/
Thermaltake: http://www.thermaltake.com/
Tt eSPORTS: http://www.ttesports.com/
LUXA2: www.luxa2.com
Press Contact of Thermaltake Technology headquarter:
Lucy Lee
Public Relations Specialist
Brand Innovation Center - Corporate Public Relations Office
Tel: +886-2-8797-5788 Ext.2113
Email: lucy.lee@thermaltake.com.tw
Charlotte Chen
Public Relations Manager
Brand Innovation Center - Corporate Public Relations Office
Tel: +886-2-8797-5788 Ext.2115
Email: Charlotte.chen@thermaltake.com.tw
For further information about Thermaltake Technology, please visit www.thermaltake.com/default.htm, or contact our customer support at 0800-266-818.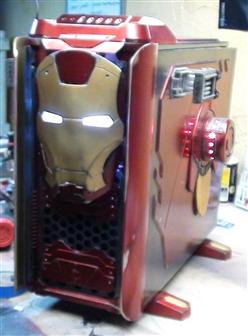 Thermaltake Armor Revo Snow edition Iron Man Mod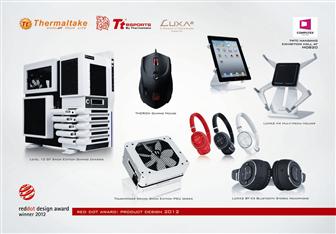 Thermaltake Group's four brands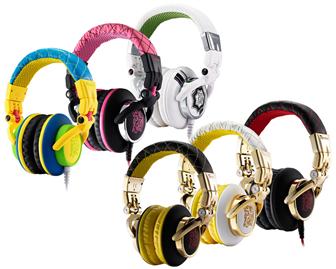 Tt eSPORTS Dracco headset series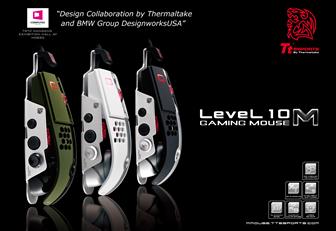 Tt eSPORTS Level 10 M Mouse Series