AIPTEK focuses on plug-n-play pico projector for iPhone
Press release
Tuesday 5 June 2012
During COMPUTEX 2012, which is held from 5th to 9th of June in Taipei, Aiptek is going to unveil a variety of pico projectors made for iPhone and Android phones. Under the new category called MobileCinema, the company is launching a number of models that are designed to appeal to ubiquitous iPhone and Android phone users.
The MobileCinema i50D is the new plug-n-play pico projector to iPad, iPhone, and iPod that introduced by AIPTEK in COMPUTEX. With its size of makeup compacts, MobileCinema i50D is a 2-in-1 gadget that projects the phone contents and charges iPad, iPhone, and iPod, truly a must-needed companion to iPad, iPhone, and iPod usersĦIĦIForget about annoying cables, simply plug it with the 30pin connector, it provides nearly two hours projection up to 60" display screen by 2 meters in a relatively dimmer environment. Regardless many restrictions upon iPhone's 30pin connection during projection the MobileCinema i50D allows iPad and iPhone users to do the pinch, slide to the next, etc, on their iPad and iPhones as they normally do. It even turns an iPad and iPhone into a document visualizer that shows what the iPad and iPhone camera sees onto a wall real time.
Besides i50D, there is another state-of-the-art option for iPhone users, the MobileCinema i50S. This is an iPhone 4/4S sleeve pico projector. With its unique sleeve design your iPhone 4/4S seamlessly becomes projector function enabled. Just slide your iPhone 4/4S into i50S and you can have excellent projection quality. Not only a iPhone projector, i50S is also a power bank for iPhone which can provide 80% fresh power on the go.
Both i50D and i50S are powered by DLP Optical Technology which provides rich colors in high contrast and 35 ANSI lumens brightness. It really provides a wow-factor. The projection is bright enough to dazzle the eyes of the surrounding crowd, anywhere, anytime. i50D is the best gadget for iPad, iPhone, and iPod and i50S shall be the best companions for iPhone users whenever they want to share something with a small group of people. Both devices will be displayed during COMPUTEX in AIPTEK booth, Hall 1 #C0505.
Aiptek, established in 1997, also a public-listed company in Taiwan, has been devoting itself in mobile projection for years. The company had launched the world-first multimedia pico projector PocketCinema V10 in August, 2008. Ever since that, the company has been leading the pack in offering the world a variety of selection in pico projectors. According to Willis Huang, the VP of AIPTEK, "Riding on the emerging smart phones market, in which the global shipping quantity was 487 million pieces in 2011 and is expected to reach 669 million in 2012, Aiptek vows to provide smart phone users more convenient companion devices to enrich their high-tech daily life".
For more information please check out AIPTEK website (http://www.aiptek.com/).
AIPTEK International Inc. Press Contact:
Julia Lin
julia_lin@AIPTEK.com.tw
Phone: 886-3-5678138 ext. 6512
Fax: 886-3-5771363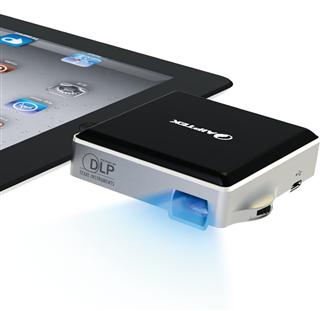 Aiptek MobileCinema i50D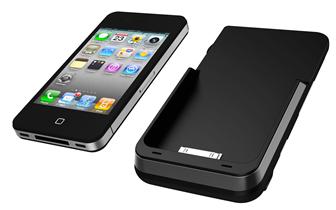 Aiptek MobileCinema i50S