NETCOM NFC-MicroSD and WiFi-MicroSD introduce a new era of wireless applications
Press release
Netcom's NFC-MicroSD card is a new product that embodies both near field and long distance mobile payment technology. It also incorporates and integrates built in NAND flash memory for data storage, an NFC antenna, and signal amplification technology. Short distance mobile payment transactions are mediated by NFC 13.56 MHz and long distance mobile payments utilize an internal secure smart card. This represents a significant advance in Secure SD card technology to effect long distance transactions. Netcom NFC-MicroSD supports GP and OTA servers for download of applications and programs and is suitable for personal financial management applications including bank cards, VIP and membership cards, payment coupons and electronic money. With this convenient combination of bank card and SIM card technology, consumers can now use their mobile handset to make mobile payments for public transport, car parking and shopping and manage their bank payments whilst on the move. Netcom's new NFC card introduces a new era in mobile payment solutions.
Netcom WiFi MicroSD incorporates WiFi functionality into the miniaturized form factor of a MicroSD card, allowing 802.11b/g/n wireless network access. Suitable applications include the provision of a WiFi capability for mobile handsets, tablet PC's, 3G data cards and multimedia players (such as Netcom's WiFi NBox). With a 3G data card USB adapter, a WiFi MicroSD can allow your laptop to access other WiFi handheld devices as a data bridge.
Netcom WiFi product range includes MicroSD, USB and NBOX, each providing up to 30 metre range indoor wireless communication, allowing for convenient image, file and data transmission between handsets, computers and the TV. Netcom WiFi MicroSD when used in conjunction with a WiFi NBOX can bring internet content to the TV screen, thereby facilitating the consumer trend towards easier and more widespread data sharing.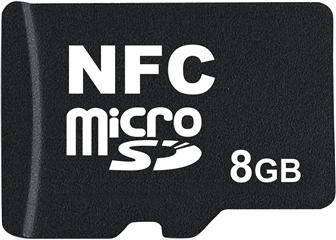 Netcom NFC-MicroSD card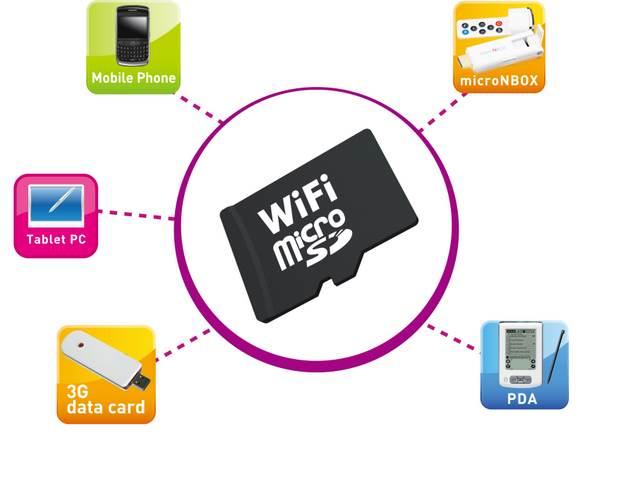 Netcom WiFi-MicroSD card applications
DIGITIMES' editorial team was not involved in the creation or production of this content. Companies looking to contribute commercial news or press releases are welcome to contact us.