Netcom launches 32GB microSD card for mobile phones
Press release, Staff reporter, DIGITIMES
Thursday 17 December 2009
China-based Shenzhen Netcom Electronics has launched a microSD card with a density of 32GB, a capacity comparable to that of class 6 SDHC devices.
A 32GB microSD card is twice as large as most mainstream handset memory cards that are compatible with the SD 2.0 standard. Such handset memory cards usually come in a range of capacities from 2GB to 16GB. Netcom is able to satisfy the needs of handset users who are eager to pick up a 32GB microSD card for additional memory.
Netcom said its new 32GB microSD card is produced by stacking nine chips together. The nine-chip stack structure, as well as arranging the circuit path, make it difficult for most module makers to produce this type of memory card, which is no larger than the head of a nail (11x15x0.8mm, WxLxH). However, Netcom has the proven packaging technology capability to deliver the product to market.
Founded in 1998, Netcom is dedicated to design and manufacturing of flash storage devices such as memory cards and USB drives. The company also develops digital media players such as personal media players (PMP).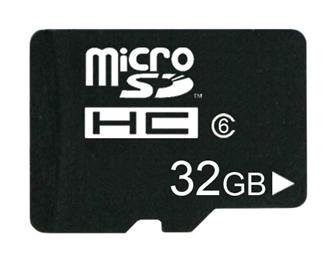 Netcom 32GB microSD card
Photo: Company