Taiwan market: Lenovo launches IdeaPad ultra-thin notebook
Yen-Shyang Hwang, Taipei; Joseph Tsai, DIGITIMES
Lenovo has launched its first ultra-thin notebook, the U350, positioned under its consumer IdeaPad brand in Taiwan along with its 10-inch S10-2 and 12-inch S12 netbooks, the in-mold roller (IMR) treated G450 notebook and the 20-inch C300 series all-in-one PCs.
The U350 adopts Intel's Core 2 Solo SU3500 processor and a 13.3-inch widescreen panel, while weighing only 1.6kg.
Lenovo Taiwan president Benjamin Ou has noted that the company is also set to launch a 14-inch model in the future. Ou pointed out that the notebook market will be separated by three segments in the future: Netbook, which will account for 30-40% of total notebook shipments; ultra-thin notebook also 30-40%; and traditional notebook, which will account for the rest of the market.
The company's C300 series all-in-one PCs adopt either an Intel Atom 230 or 330 processor and integrated Intel GMA 950 GPU or ATI Radeon HD 4350 graphics. The PCs will be priced at around NT$23,000 (US$700).
Ou has noted that the penetration rate of all-in-one PCs in Taiwan is around 5%, less than the 17-18% in Hong Kong, and the double digit percentage rate in several first-tier cities in China, however he has forecast the rate will pick up to 10-15% by the end of 2009 with the price of all-in-one PC continueing to decline.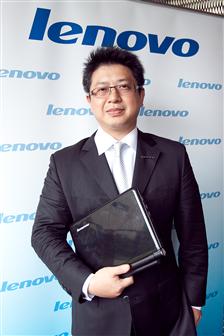 Benjamin Ou, president of Lenovo Taiwan
Photo: Terry Ku, Digitimes, July 2009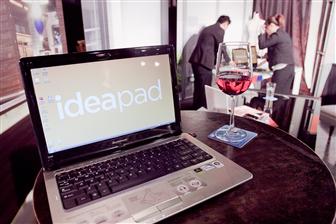 Lenovo IdeaPad U350 ultra-thin notebook
Photo: Terry Ku, Digitimes, July 2009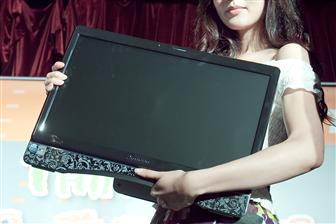 Lenovo C300 series all-in-one PCs
Photo: Terry Ku, Digitimes, July 2009