Computex 2009: Ablecom unveils touchscreen digital photo frame
Press release; Yvonne Yu, DIGITIMES
Ablecom Technology, a digital media solution provider, is showcasing its touchscreen digital photo frame (DPF), the HR-401T, at the ongoing Computex Taipei 2009 from June 2-6, 2009.
The HR-401T supports viewing applications of full screen of photos, movies and MP3 media contents. Users can manipulate the display by a stylus pen or their fingers on the touchscreen.
The product features an eight-inch panel with 800×600 resolution, and 4:3 aspect ratio. It eliminates borders around the digital photos to allow them to fill up the screen. It comes with built-in card slots for CompactFlash and SD memory cards, and it also supports the majority of other memory card formats.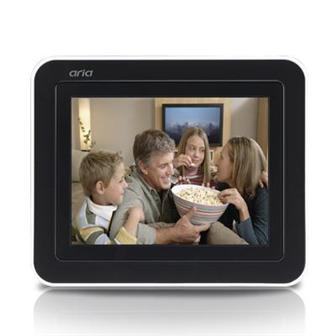 Ablecom HR-401T touchscreen digital photo frame
Photo: Company