Hynix announces development of 2Gb mobile DRAM
Press release, December 3; Jessie Shen, DIGITIMES
Hynix Semiconductor has announced the development of 2Gb mobile DRAM chips using 54nm process technology.
The new Hynix 2Gb mobile DRAM boasts maximum operating speeds of 400Mbps at 1.2V power supply and processes up to 1.6 gigabytes per second with a 32-bit I/O.
Hynix' new 2Gb mobile DRAM, which meets JEDEC standard, is suited for the next-generation MID (Mobile Internet Device) and UMPC (ultra mobile PC) applications, according to the company.
Hynix has scheduled to kick off the mass production in the first half of 2009.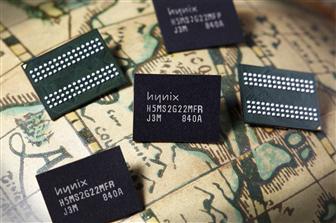 Hynix 54nm 2Gb mobile DRAM
Photo: Company