AboCom to showcase new WiFi and Bluetooth devices at Computex
Michael Chang, Taipei; Steve Shen, DIGITIMES
Monday 23 May 2005
Network equipment maker AboCom Systems will showcase its latest WiFi devices, including the HGW810 router and its WR-201 wireless AP sound card as well as its BSH203 Bluetooth stereo headset at the upcoming Computex Taipei 2005 (May 31-June 4), according to company sources.
The HGW 810 is a completely wireless and wire integrated router that incorporates three devices – a wireless access point supporting IEEE 802.11a/b/g standard, an 8-port switch with four ports exclusively for full-duplex 10/100Mb and four ports exclusively for Gigabit Ethernet and four USB2.0 ports, the sources said.
The WR-201 wireless AP is an 802.11g Internet connection device that also allows your laptop or other wireless device to transmit audio to your media center with ezWAVE virtual sound and supports 2.1 or 5.1 channel audio and Dolby Digital, the sources said.
The BSR203 is a Bluetooth stereo headset that is compatible with iPod music players and can switch from music player to mobile phone manually or automatically when there is an incoming call, the sources noted.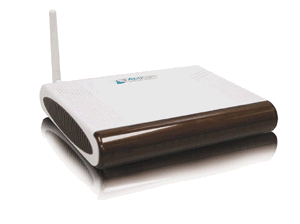 The AboCom HGW810 router. Source: company, May 2005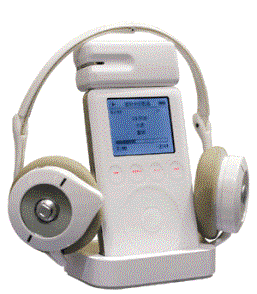 The AboCom BSH203 Bluetooth stereo headset. Source: company, May 2005